In honor of Israel's Independence Day celebration, we asked our readers why they love Israel. We were flooded with responses from around the globe! This year, Israel turns 69 years old after declaring her independence in 1948. We chose our 69 favorite (plus one for good luck) responses to share. Did your response make the list? Read below for more.
The Israeli People:
1. Because it gave the world leading thinkers, artists, scientists and public figures, and the people and the land are great! –
Varol, Twitter
2. I love Israel because I admire her people. Despite hate, they stay the are the most friendly people. They made a fertile land out of sand with their hands and bright spirit. -
Marie, Facebook
3. The sheer love for HaShem, and the determination to strive for what is right. It's the people who make Israel what it is, and the people make you feel like family, that's what makes me LOVE Israel so much. –
Hazel, Facebook
4. I love how a man on the street who is covered in tattos and earrings, who if I saw on the street or subway in America or Canada I would probably get a little bit intimidated, wishes me a "Shabbat Shalom," "Chag Sameach," or "L'Shana Tova" –
Mitchell, Facebook
5. Their brilliant minds, and they share their findings with the world. Their love and compassion for the world as well. They only seek peace not war. My heart is with Israel. –
Deborah, Facebook
6. I love Israel because it's welcoming. The people are beautiful, they are willing to freely share their knowledge and skills, and the country is geographically amazing. For the short time I was in Israel, I felt home. Long live Israel. –
Tonny, Facebook
7. Friendly people, feeling alive and living on the edge. -
@Eddy_1957, Instagram
8. The strong Israeli people. -
@Brianvagell, Instagram
The religion and Faith of the Holy Land:
9. I love Israel because it is God's chosen land! -
Florian, Facebook
10. I love Israel because of God. The Holy Scriptures. The people. The Land. The history. It is the only democracy in the Middle East. –
Sharon, Facebook
11. I love Israel because it's the place where Jesus walked. During my visit in March of 2015, I had such a tremendous sense of peace and satisfaction that is totally unexplainable. Being baptized in the Jordan was the highlight of my trip! The interesting excursions were led by a phenomenal guide as I traveled with such an amazing group of people. Israel is a place I will never forget and a place I strongly desire to revisit. –
Carolyn, Facebook
A Homeland for the Jewish people:
12. Because my standard for freedom is seeing people sporting Kippahs openly in the street. –
Giovanni, Facebook
13. I love Israel because it's the one country in the world where I can freely be Jewish without fear.-
Julie, Facebook
14. Israel's borders protect Jews within the world, not just within Israel -
Gary Furman, Facebook
15. The Jewish family, a nation for us to imitate. –
Sukiyaki, Facebook
16. The soul yearns for home! It's the DNA connection! –
Savta, Facebook
17. Because it gives security to all Jews over the world, because it's home to us, and it's beautiful all over. -
Mae, Facebook
I
srael inspires peace, hope, and happiness:
18. Israel is a beacon of hope. You may be small, but if you're right, then you have might. –
Rod, Twitter
19. Because you're a bastion of normality in a world of madness. From a non-Jewish admirer. –
Albert, Facebook
20. Israel makes me [feel] ALIVE and happy –
Liam, Facebook
21. Israel: The one place in this world that every ounce of my being is at peace. A place where I spent childhood summers with my grandparents in Jerusalem. The scent of rosemary today brings me back to warm, carefree summer days of walking in enchanted Israel and the sudden aromatics hitting my senses. Playing hamesh avanim with my friends on the landing between the second and third floor of the apartment building I called home. Going to the shuk with sabba and holding on real tight to his suit pocket so I wouldn't separate from him. The day trips to the Dead Sea and to the beach with family and the snacks of juicy plums and delicious cucumbers and vine ripened tomatoes. Running to the makolet to buy cold, refreshing lemon popsicles. The stuffed grape leaves and chiga my great aunt would serve in her garden with grape vines overhead and almond and plum trees within steps. The majestic, fiery sunsets on golden Jerusalem stone. My soaking in every word I would hear in Hebrew and Arabic so as to not miss a thing. Israel.... The place where I feel my every heartbeat, my every breath, my every step and where I feel only love. -
Anna, Facebook
22. Israel is the most amazing country.... everything is here... beautiful places and most of all... a small country but with a big heart. -
Anaostria, Facebook
23. I love Israel because I feel at peace there! –
Jane, Facebook
24. I love Israel because it makes me be the best person I can be. –
Marie, Facebook
25. It's in my heart. I feel complete in Israel. I love the unique vibes of every city. I love all the stories of all the people you meet. I love that everyone feels like one family. I love the different landscapes that you can see in just one day of travel. I just love Israel... It's my home. -
@Tovainisrael, Instagram
The groundbreaking feats in science and innovation:
26. I love Israel for she made the desert bloom, continues to show the thirsty world how to use, treat and reuse water effectively and efficiently. -
@berner954,Twitter
27. Great thinkers. –
Jacobus, Facebook
28. As a young entrepreneur, I find the startup nation of Israel very attractive and inspiring. -
Tanay, Facebook
Israel's strength and determination to thrive in the Middle East: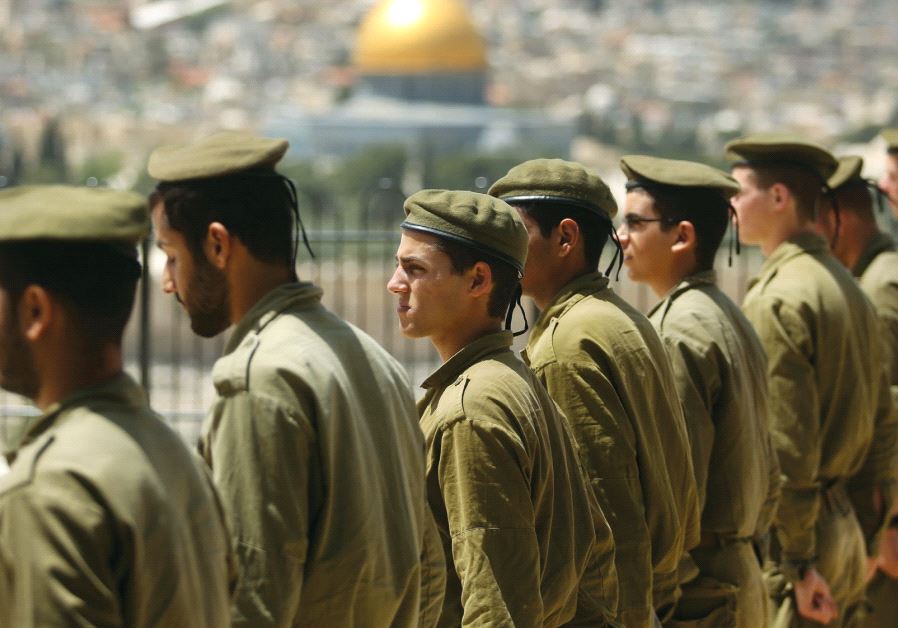 29. I love Israel because she always punches above her weight in all areas and sets standards other Nations will struggle to match. –
Ros, Facebook
30. I love Israel for it's history, strength and fortitude and its people. –
Shirley, Facebook
31. Israel, the modern State of Israel, is a miracle nation, where those who call it their country share the love of freedom and work towards making it a safe country. From turning desert into orchards; swamps into beautiful coastal cities; from the Judean hills to the Negev and north, to Galilee and the Golan. But besides the land, the history (biblical and modern), what makes Israel a shining light for humanity is the people. Am Israel Chai! –
Israel, Facebook
32. Determining to survive in a completely hostile environment –
Iulian, Facebook
33. I love Israel because it's the story of a people that against all odds showed the world miracles still happen. –
George, Facebook
34. Love the land for all its accomplishments. No other country in the world has fought so many wars, is hated by so many people, and still manages to flourish...for all its technological advances, all the medicine it gives to the world, for making the desert bloom, for building a democratic society in which all minorities are respected, for its beauty, and last but not least for being a safe haven for all the Jews all around the world. –
Olaf, Facebook
35. The unification of the people of Israel astounds me. One people who have overcome death and destruction throughout the ages have come together to form a nation that instead of vengeance, constantly strives for peace in a vengeful world. -
@partyrocknfool, Instagram
The vibrant nature and unique beauty seen throughout the country:
36. Israel, you have it all: snow in the north, lush horticulture, desert culture, rich history, God's word. Visit Israel and you visit the whole world. –
Rob, Twitter
37. Israel is a blessed land. The country is breath taking. Not only that but the agricultural advances we're mind blowing. I will be returning soon and I can only imagine what I will see during this second visit. Shalom! –
Janelle, Facebook
38. Amazing landscapes made up for us! –
Chanty, Facebook
The incredible food, wine and culture, and history:
39. Good wine from Golan. –
Lenette, Facebook
40. Nutella and Poogy, Kosher shashlik, great looking guys... I had a great time there –
Leslee, Facebook
41. Because Jerusalem bakers make the best bread! –
Doug, Facebook
42. We are the same age! –
Mark, Facebook
43. Because I feel the past, present and future of the Jewish people at once when I'm there. –
Annette, Facebook
44. Because its history. Israel the land of God. Everything that gives meaning to my life comes from Israel. –
Susana, Facebook
Her democracy, diversity, and acceptance:
45. It is the Holy Land, land of the Bible, beautifully cultivated from being a malaria infested, sad and desolate place to being a modern nation on the forefront of progress and technology AND the only democratic nation among the Middle Eastern countries that honors all faiths. –
Lisbeth, Facebook
46. Their will. For showing extraordinary compassion for wounded enemies. For being a democracy. For creating things that benefits mankind on so many different levels. To name a few. -
Barry, Facebook
47. Israel is diverse in every way - secular / religious, geographically from lush valleys to deserts, from rivers to seas, from Arab to Jew. Israel is an explosion of the senses. –
Gord, Facebook
48. Israel is one of the most tolerant countries in the world in terms of freedom of religious practice! Besides that, Israel is a dynamic country where dreams come true… -
Rachel, Facebook
49. It is the land of my people who are accepting of people from all cultures and walks of life, go out of their ways to help others. -
@realdrtina_drtbgIt, Instagram
50. I love Israel because it's the only democratic country in the Middle East with bright and wise people. –
Gisele, Facebook
For nurturing love and family:
51. I met my husband there in 1990! We married in 1991 and have three kids. –
Yvonne, Facebook
52. I love Israel because I have loved one guy from Israel for 10 years already. –
Adriana, Facebook
53. I really admire your great achievements in every ways to improve your country and for the benefit of mankind despite the challenges you are going through. I met a handsome and gentle guy in France who later make aliya and came to marry me. Together we have a wonderful young boy. –
Ary, Facebook
54. I met my husband in Israel 17 years ago. It was literally love at first sight. Every day I am thankful for that extraordinary day ! –
Catherine, Facebook
55. Best place to raise Jewish children! -
@Ebbets290, Instagram
Because Israel Is Home...
56. I love Israel because it feels like home to me. –
Debi, Facebook
57. As soon as I get off the plane, I'm home...part of the big, noisy, annoying worldwide Jewish family that will drive me crazy and do anything to help me. –
Tammy, Facebook
58. Even though I am not a Jew, whenever I visit Israel it is like coming home. –
Robert, Facebook
59. It's the place where I feel most at home. –
Duane, Facebook
60. On my first visit it felt like home. –
Faye, Facebook
61. Because it feels like you are home. –
Nancy, Facebook
62. Every time I go to Israel I feel like I've just come home. -
Philip , Facebook
63. In one word: HOME -
Mark, Facebook
64. It's home. It's our past. Our present. Our future. -
@Linaglow, Facebook
And sometimes, even words aren't enough…
65. No reason, because... I just love it. Ani oevotah, Israel ! –
Veronica, Facebook
66. Do you asked yourself the reason you "love your mother?" –
Ricardo, Facebook
67. I don't know... I just do! –
Gaby, Facebook
68. Because my heart urges me to.... –
Petra, Facebook
69. Just love love love love love love love love love love love love you guys! –
Jaime, Facebook
70. It's hard to describe.. I have only been once but I consider it one of the most important things of my life -
@Gkation, Instagram