Border Police arrested an 18-year-old Palestinian at a checkpoint near the Cave of the Patriarch in Hebron after finding a knife on him Saturday afternoon.
The police stopped the Hebron resident deeming him suspicious and found the knife while conducting a search. An initial investigation found that the suspect was planning a stabbing attack as revenge for the death of a cousin that was shot while carrying out a stabbing attack six months ago.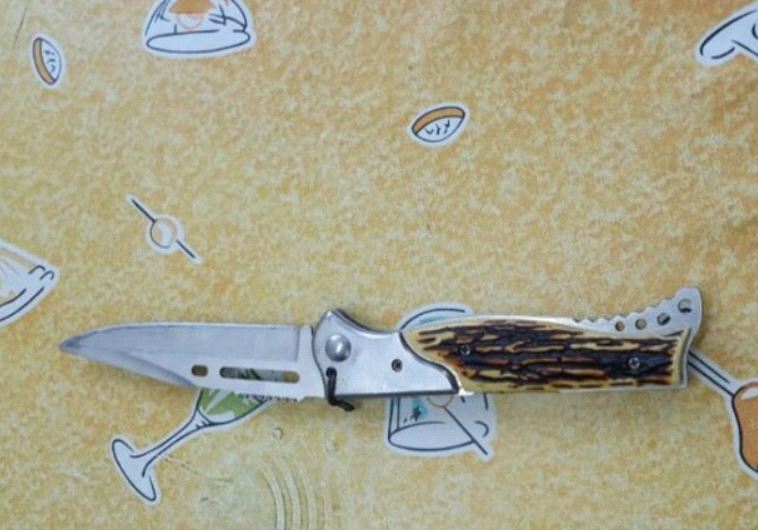 Earlier on Saturday afternoon a female in her 20's was arrested at the Kalandiya Crossing after officers found a knife in her bag.The woman was a local resident according to initial reports.There were no reported injuries in either incident.