RIO DE JANEIRO — A young woman has been arrested and charged with stabbing a celebrity Jewish doctor on a Rio de Janeiro street.Bianca Fares, 22, allegedly attacked Fabio Serfaty, a prominent endocrinologist with celebrity patients who frequently appears as a health expert on television, on Thursday night one block from a Chabad synagogue and the Midrash Jewish cultural center.Fares is known for dressing as Disney's "Frozen" character Princess Anna to entertain at children's parties in Rio, the
O Dia
daily reported. Her boyfriend also was arrested. Serfaty, 34, had both lungs perforated in the attack and continues to suffer from severe pain when breathing.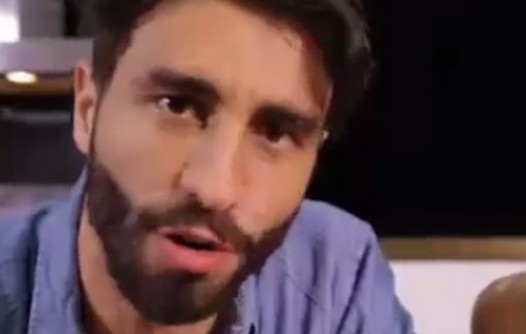 (Fabio Serfaty/Screenshot)
Serfaty allegedly was stabbed after he offered to help Fares, who was crying on the street. She reportedly cursed and, when he left, chased him and committed the crime. "What a tragic world! If at 22 someone is able to do such atrocity, what can she do later?" read a Facebook post from Serfaty's father, Alberto, adding: "There are no limits for evil and human cruelty."Along with the prominence of the victim, the attack made headlines because it happened in Leblon, Rio's wealthiest and safest neighborhood, where a seafront penthouse sells for nearly $10 million.