Looking at works of art that exude a sense of accumulated summer malaise may not be the ideal way to get away from the seemingly endless oppressively hot weather. Then again, the "Israeli Summer" exhibition, currently on display at the Jerusalem Theater, does make for some rewarding viewing.The show incorporates works from various disciplines, including oil, acrylic and watercolor paintings, ceramic sculpture, stonework, patchwork and photography.It is fascinating to see the individual takes on how the heat affects our day-to-day lives, and how the artists perceive the intensity of light, aridity and bright colors that abound here at this time of the year.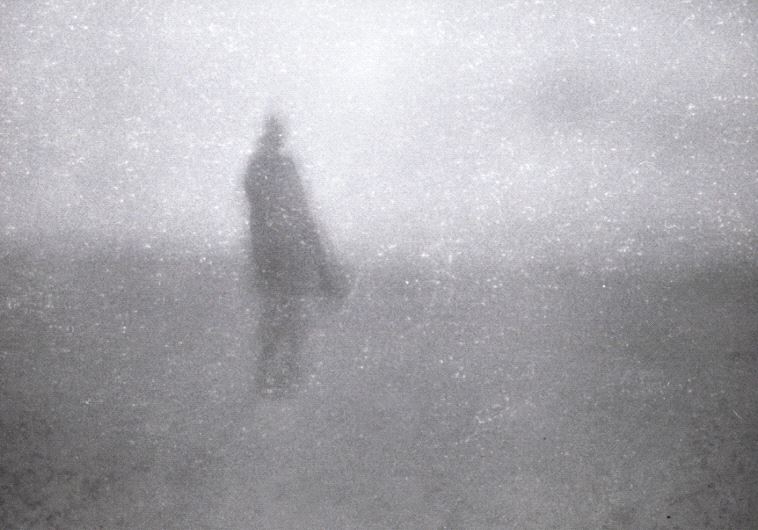 One collection of four monochrome prints really catches the eye, and triggers the mind. The tetraptych is called The Freedom to Discover, by 38-year-old Russian- born Jerusalemite Ilya Galperin. It is an intriguing offering in several senses. For starters the prints are anything but in focus, and there is a very simple technical explanation for that. It's not that Galperin is not au fait with the machinations of his camera equipment, he purposely went for base material that would produce surprising results. "I received a great gift from someone, a shoebox with all sorts of things, including some old camera film," he explains. We are not talking slightly out of date film here.The unused reels in question dated from the early 1990s. A quarter of a century or so on, Galperin gave them a run out.The prints are, naturally, grainy in appearance and convey a sense of the ethereal. They are also reminiscent of expressionist sketches or studies. One of the pictures tends towards the abstract, and another features a coated human figure in what looks like a pretty empty, and possibly bleak, landscape.The Freedom to Discover could just as well been called A Vacation to Discover. "For me, as for many other people, summer in general and, in particular, the Israeli summer is time of vacation (or freedom)," explains Galperin in the notes on the Jerusalem Theater wall, below the work. "It is a time that offers the opportunity to go on a shared voyage with people close to you, to encounter surprising discoveries, for deeper observation and for renewal."Galperin began snapping shots as a child, back in Russia."That wasn't very serious," he recalls. "You know, if we went on a trip I'd take touristy pictures, you know of buildings and such like." The youngster's initial attempts at visual documentation were performed on a Soviet- made FED rangefinder camera."There was nothing artistic about that," Galperin continues.It was just a matter of recording some of the things I'd seen."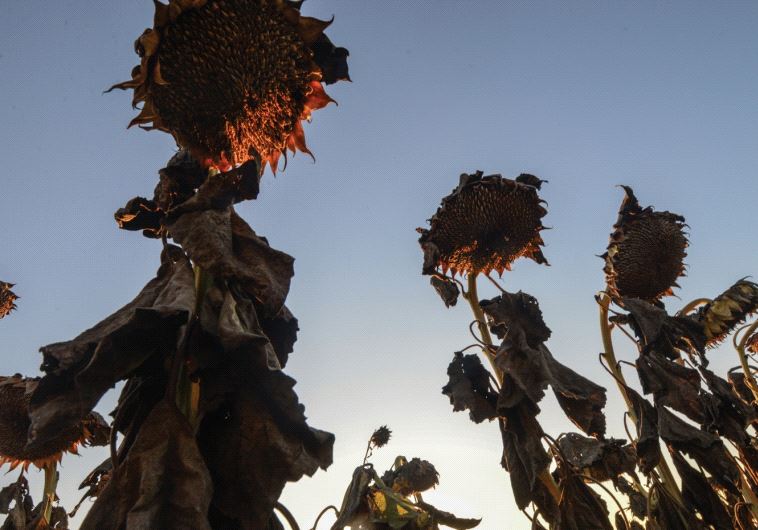 The Freedom to Discover is anything but that. Galperin's glee at getting his hands on long expired camera films was fueled by a burning desire to venture into the unknown. "I chose to use the old films as a way of getting away from the things that the eye is used to observing – my eye, and also the eye of the observer, the person who comes here to look at my work."The four-part creation certainly demands some time and, if you have the patience to hang around a while and not move hurriedly on to some other item in the exhibition which may tax your understanding of reality a little less, you may very well discover some deeper layers of aesthetic textures and visual stimulation.For Galperin it was a jump into the deep end. He had no idea what he would get when he developed the film, and he didn't exactly go for cutting-edge technological means either. "I used a Holga camera," he says referring to the Hong Kong lo-tech item that, if anything, probably enhanced the foggy sheen of the prints. "It is a plastic camera with no focus. It has two settings – one is a fixed focus, and the other allows you to keep the shutter open as long as you hold the button down."If that plan of undefined action wasn't adequately targeted towards achieving an anomalous end product, Galperin also utilized the elements to take the blur a step or two further. "That picture," he says, referring to the aforementioned "coated" figure, "was taken at Mitzpe Ramon. It was early morning and there was a fog and, as the sun came up, the fog began to evaporate and to slide down towards us, like a milky substance. That was quite frightening. It was thick and almost tangible. The grainy stuff you can see there is also because of the fog."The said lack of clarity, says the photographer, can also have personal, spiritual implications. "It can be something to do with the weather, but it can relate to fogginess as a general condition."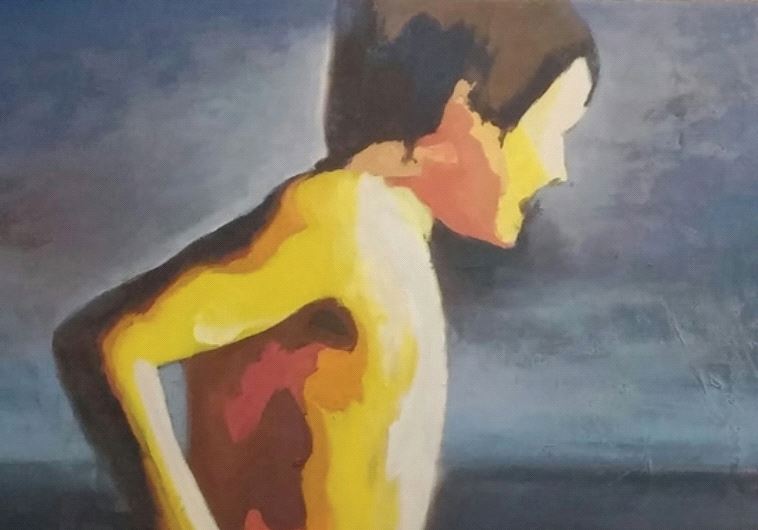 As an artist and photographer – although he earns his keep as a special education teacher at the Feuerstein Institute, which aims to impart to people of all ages how to acquire the skill of learning – Galperin is always on the lookout for something to stimulate his imagination. But he is also drawn to the more mysterious and less overt sides of life. "It is like in the Torah, when Moses asked Pharaoh to let the Israelites go, and Pharaoh asked him to show him mofet – a miracle," he notes. "For the magician the mofet is perfectly understandable. He knows how it was done. I am looking for the interface with that which can't be explained. This is photography, not painting. You don't have time to think about it, and consider how you want to fashion it. You click the button and that's that.""That" proved to be the worthy denouement of a fascinating process.
Noga Arad-Ayalon has curated an extensive spread, with over 60 works on display in the lobby and other open spaces of the theater which, thankfully, are air-conditioned. There are scenes of merriment, that abound with summer zest and energy, such as Gili Yeari's shot of last year's Pride Parade in Jerusalem, prior to the stabbing, and there are others that convey a palpable sense of wilting as the sun beats down on the featured subject. Leora Heshin's dramatic photograph of an outsized sabra cactus against a backdrop of a dry field and, further to the rear, Tel Aviv tower blocks, pertains to the latter category.Romance fills the frame of Adam Rubinstein's fetching print of the end of the day at Habonim beach in the north.You also get a sense of relief after the sun has set, and the heat has subsided. It borders on kitsch – not that kitsch is necessarily a no-no – but it is worthy of its place in the "Israeli Summer" lineup.