Some 78% of Israelis believe there is no chance of reaching a peace agreement with the Palestinians, despite the efforts of US President Donald Trump, according to a Panels Research poll taken for Maariv on Wednesday and released on Thursday.Only 18% believe it is possible to reach such an agreement, while 4% do not know, according to the poll of 542 Israeli adults who constitute a statistical sample of the population with a margin of error of 4.3%.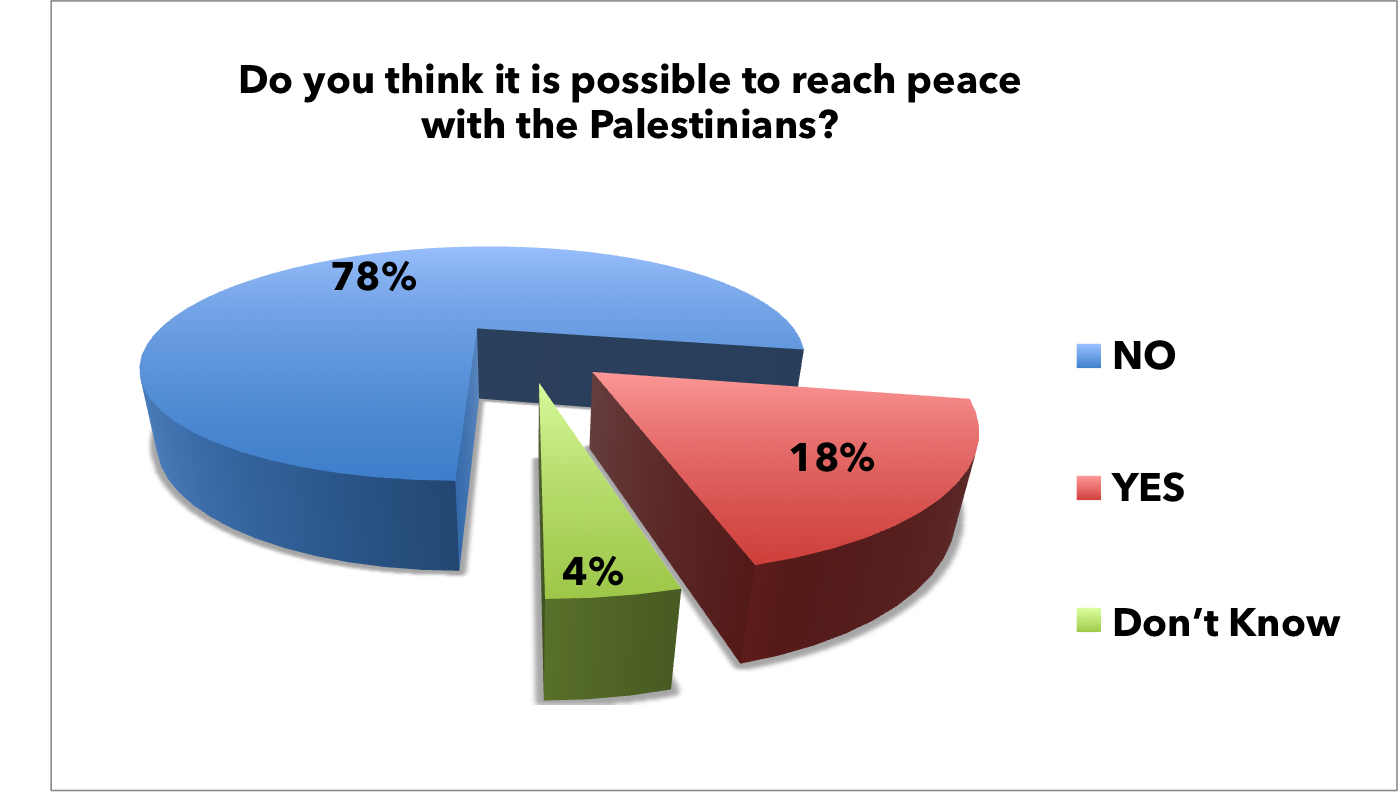 Even among Israelis who define themselves as left-wing, only 21% said a peace agreement is possible, while 76% said there is no chance, and 3% do not know.Despite skepticism that negotiations can succeed, a majority of Israelis want talks to restart, with 58% saying they are in favor, 33% opposed, and 9% saying they do not know.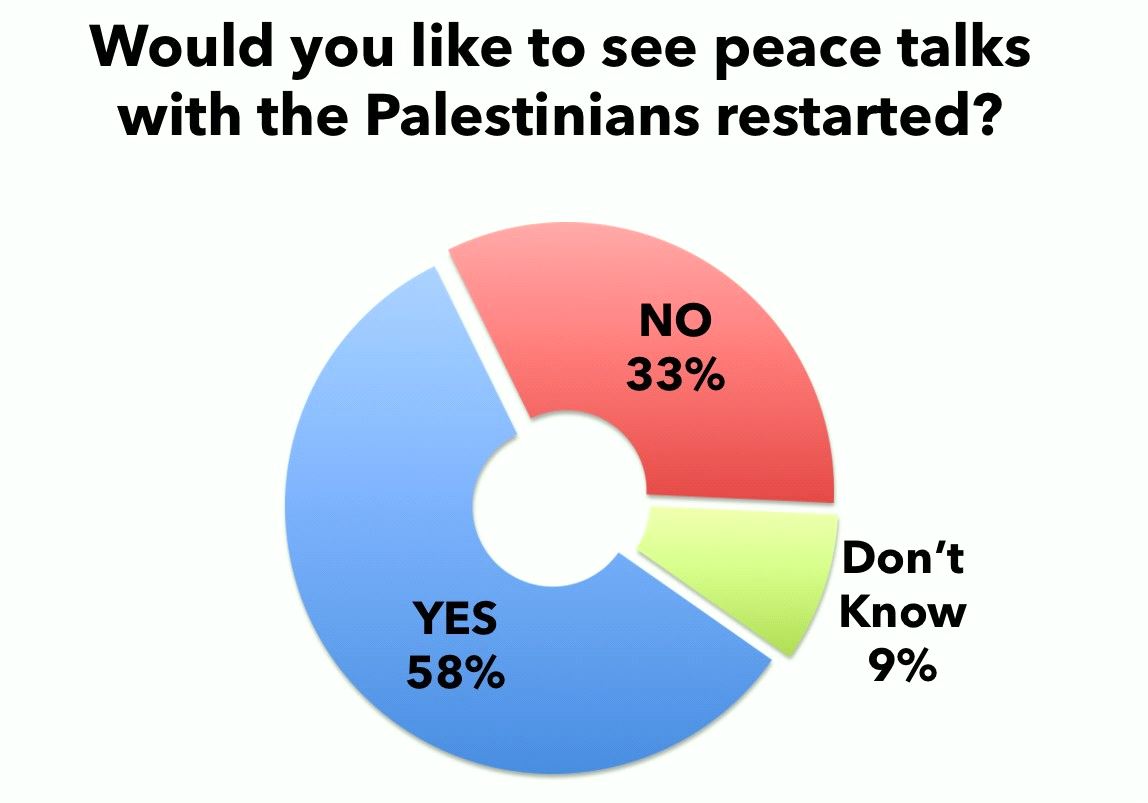 Asked whether they believe peace talks will start, 55% said no, 37% said yes, and 8% said they do not know. Sixty-five percent of respondents said there is no partner on the Palestinian side; 17% said there is a partner; and 18% said they do not know.Among left-wing respondents, 51% said there is a partner; among right-wingers, only 5% said so.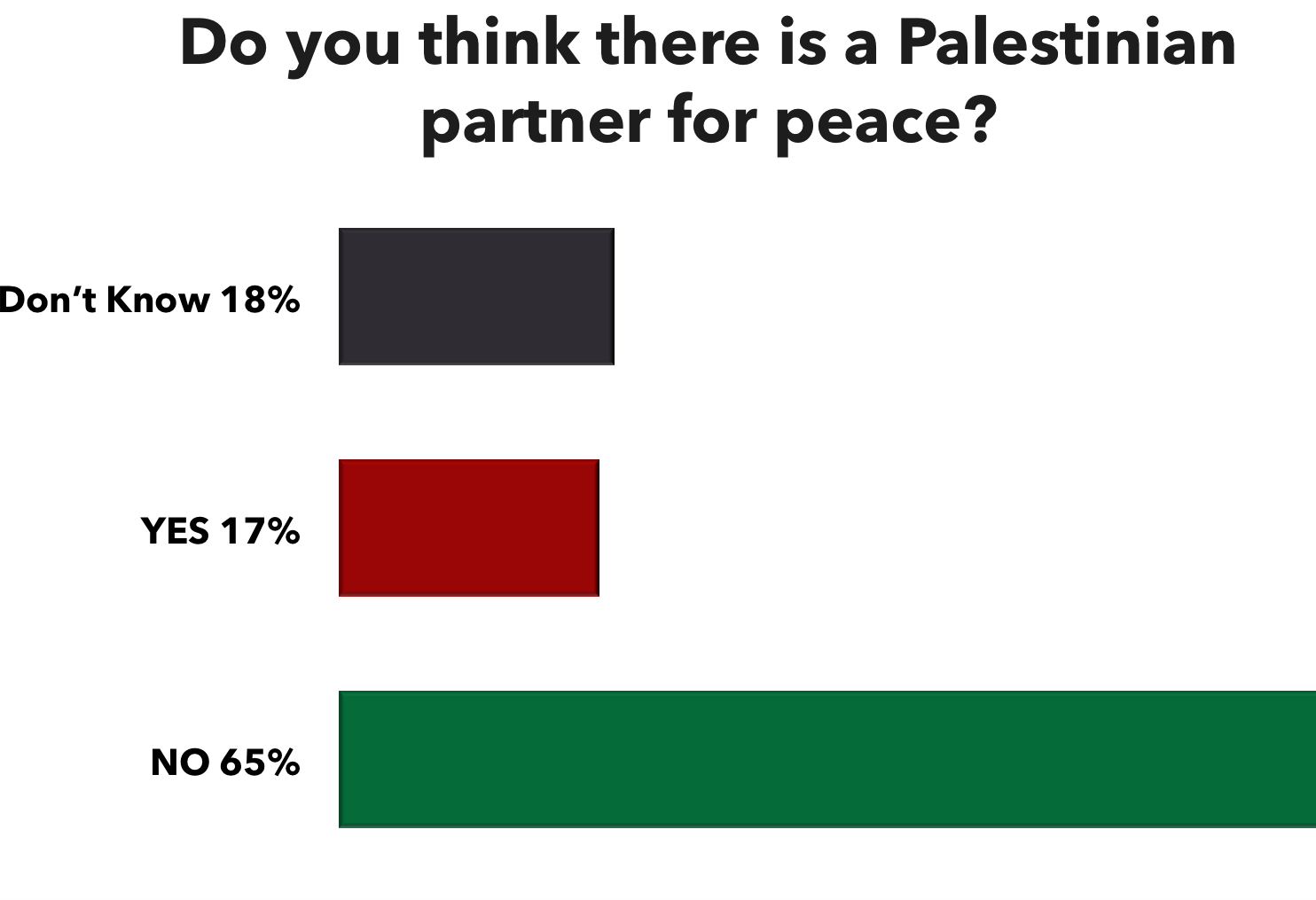 When asked whether Prime Minister Benjamin Netanyahu is obligated to reach a diplomatic agreement with the Palestinians, respondents were divided, with 46% saying yes, 46% responding no, and 8% saying they do not know.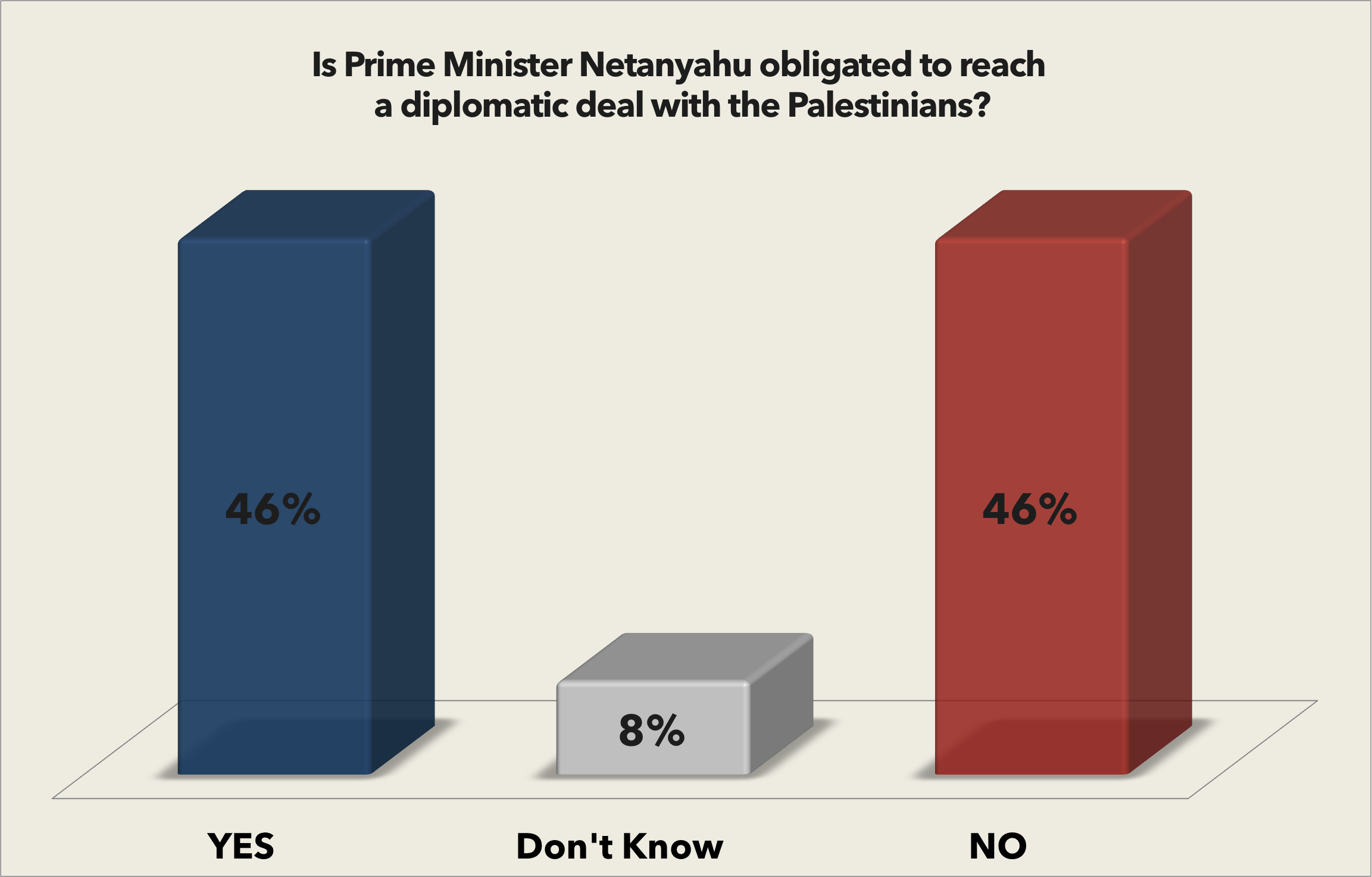 The Jerusalem Post
will conduct its own poll next week, after June 2, when the US president decides whether or not to sign another six month waiver to the Jerusalem Embassy Act of 1995 and it is known whether the US Embassy will be moved from Tel Aviv to Jerusalem. That poll will ask respondents if the Trump administration is more pro-Israel, more pro-Palestinian, or neutral.