Saul Feldberg, 81, is fond of letting people know that his furniture company, Global, has provided cushioning to the derrières of US President Barack Obama and the Pope. They seat the high-tech whizzes at Google, Intel and Apple.On a recent visit to Israel, inaugurating a new 11,000 sq.m. factory in Karmiel that will employ 150 people and cost NIS 20 million in investment, Feldberg reminisced about the company's accomplishments.In 50 years, it has become the fifth largest furniture company in the world, he said with pride. Its Israeli subsidiary is the leader in Israel, producing almost everything locally. The new factory has cutting-edge machinery that can work with wood and metal to fill custom orders quickly and affordably. The plant is part of a national push to bring good manufacturing jobs to the country's periphery.
FELDBERG WAS born in Poland in 1935. When the war began, his family survived by hiding out."In the beginning, my father ran away and my mother escaped from the ghetto two months later illegally. My mother was a brave woman," he recalls, though he is reluctant to offer details. His younger brother did not survive the ordeal. Once the war ended, he and his family lived in displaced persons camps for three years, and finally, in 1949, moved to Israel."We faced difficult circumstances. My father couldn't get a job, but my mother had family in Canada, in Toronto, so we joined them in 1952," he says. Though brief, his teenage years in Israel left an indelible love for the land in his heart, and he would make it a priority to give back to Israel later in his career.In Canada, Feldberg became an apprentice to an upholsterer, where he worked for 12 years."I had an opportunity to go out on my own, to be independent, because in the 12 years, I learned enough to do the whole thing from A to Z," he said.In 1966, he started Global, and gradually built it up. The concept? Fashionable, functional and affordable furniture.His simple, inexpensive chair conquered the market.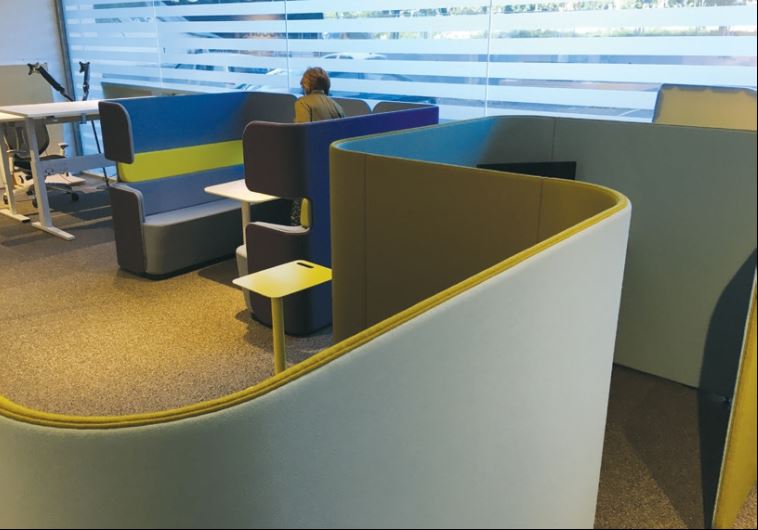 IN THE northern Tel Aviv showroom of Global Israel (and its sister companies and brands Teknion, Tzora and Magenli), you can feel the influence of every piece on modern office design. The furniture, colorful and upbeat, reflects the new thinking that offices should be attractive, comfortable, casual settings that help people enjoy their work – and not long to head out the doors. Out are the cubicles of corporate hell long past; in are collaborative open spaces, low barriers between desks to encourage discussion and collaboration, absorptive material to dampen the distracting sound of other people collaborating across the room.There are tiny privacy pods, work spaces that allow people to go off and meditate without distraction on whatever project they are developing."I always had a desire to do something in Israel, so when we had been in business for 20 years, we started looking around whenever we visited Israel to see if there was something similar we could do to what we had done in Canada," Feldberg recalled.Global Israel is today responsible for sales to Israel, Europe and east Africa, though about 90 percent of its business is in Israel.From a business perspective, there are plenty of reasons not to open up a plant and operations in Israel, said Eli Granit, CEO of Global Israel."This factory is unique in Israel because most of the furniture industry here is local, and that means meeting the needs of the local retail market. It's not too sophisticated," Granit explained.With such a small market, there are few advantages to producing locally."There are no forests, no metal, no aluminum, so we have to import everything," he continued. A factory in Poland or Romania might be more cost-effective.Competitors in the EU get all sorts of benefits (one plant in Poland, he said, had 70 percent of their funding provided by the state), while Israel saves their incentives for more export-oriented companies."I'm a capitalist. I don't ask for favors, but the moment the competition from abroad is not playing by the same rules, you as a country have to fight back," Granit argued.So why operate in Israel? "There are two reasons. One: Zionism. We think that Israel should be producing products that aren't just high-tech or military. It needs those, of course, but it also needs traditional industry to create jobs for people who aren't software engineers and provide work to people in the periphery," he explained.Roughly half of the workers in the new factory, Granit added, would be Arab, and the other former Soviet immigrants.The second reason? "It's like a restaurant. There is no advantage in restaurants producing food in Israel, except that they want the products here and now. It's the same with us. What we do here in the factory gets products to the market very quickly, it's very flexible," he said.In Israel, that can be a huge advantage.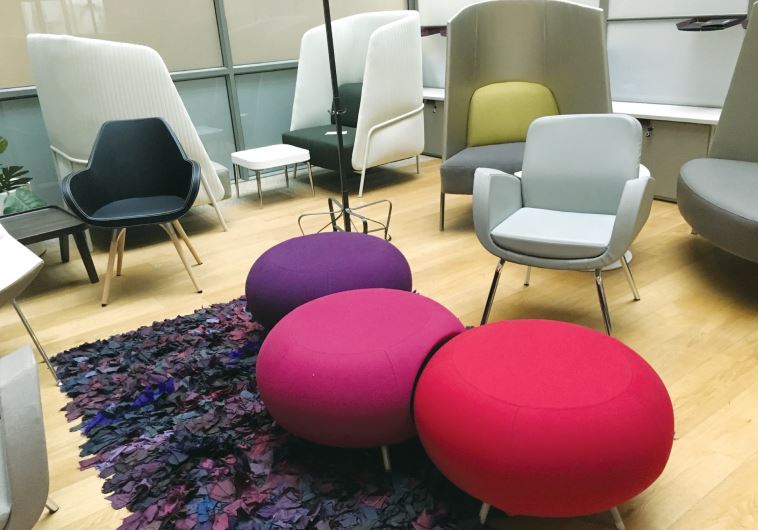 When a company has to export its products, the requirement is getting everything ready and sending it off in one big shipment. When a factory works locally, Granit said, it's simpler to deal with the bumps and changes that are so common in the Israeli market, whether that means delaying an order because a client didn't move into their new office space on time or making last-minute changes to accommodate them.Still, concerns linger about the place industry will hold in Israel's economy further down the line."I think there will not be this kind of industry in a few years, and maybe it's good in the long run, but it's risky to be dependent on very niche industries," Granit said.Feldberg is more bullish."In the future, the company has the capacity to grow, and modern machinery is going to incorporate automation, which is very important now in our business," he said."I feel proud that I can contribute to the success of Israel all over the world and help make a good life for the people who work for us. It's a great feeling that it has a bright future and that my family and I can play a role."
Looking back, Feldberg says, there was no guarantee that he would preside over such accomplishments. In fact, there was no guarantee that he would even survive into his teenage years.