Sunlight sparkles through the windows, filling the banana-colored kitchen. It is early afternoon and the Tel Aviv air is thick with heat and humidity. A picture of Barack Obama with a pink flower tucked behind his ear leans against a plain white wall, and the occasional glare of a Roman-style bust catches one's eye.Nirit Aharoni sighs as she sits down in the middle of her apartment, casually smoking a cigarette while she discusses her latest artistic project, "Simulation.""It's been two years of a process of building this exhibition. We wanted to put it in a strong place… with real situations, and real emotion," she says. "I was trying to find a connection between the softness of the woman to something very strong."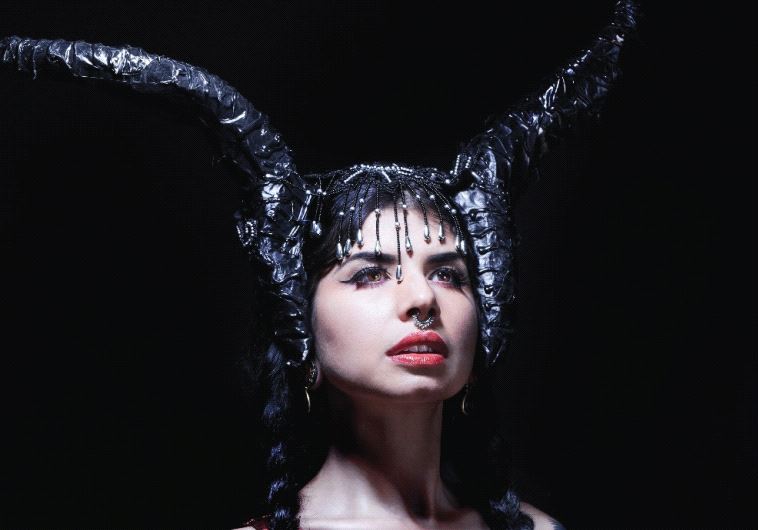 "I was in a lot of situations. I've seen a lot of my friends die from an overdose, a lot of friends that went into areas of life that are a bit hard-core," she says.These tragic experiences didn't deter her. Instead, she found an outlet that soon became her life's passion."I was exposed a lot to street art during this time. It can be graffiti; it can be exhibitions. I used to go to a lot of exhibitions and it gave me a feeling that I can express myself through experiences like these," she says."I had a lot of build-up in myself to shout out loud.I found myself understanding that this is the media that I want to belong to, that this is the thing I feel comfortable with."Art was the way out, and after living a life of ruthless survival, she began working as an elementary school teacher at 18, after completing an internship, and simultaneously attending school at Avni Institute of Art and Design, graduating with an art degree four years later. From there, she began sharing her artwork with whoever had the curiosity to see it. She started out with sketches, then moved on to painting, photography, and later, videography. Now she is venturing into uncharted waters with her latest exhibition, which features stills of the wide spectrum of female emotions and the nuances of expression that women can engage in. This is the first time Aharoni uses photography as her artistic medium for an exhibition. "It's very frightening for me, and on the other hand it's very exciting because I found something I can show my emotions through," she says. "Not only sketching, but stills that you can freeze the moment, and without words you can say everything. A single image can be so strong because it has so many layers of stories and emotions."Limor Margulis, curator of Jaffa Art Gallery, says she witnessed this battle-hardened yet optimistic spirit when she became friends with Aharoni 20 years ago."I met a beautiful woman, fascinating, with two little beautiful kids, a lot of art and creativity all around her," says Margulis. "The image of Nirit as a woman, a mother and an artist fascinated me from the first second."Each photograph uniquely captures the complexity of what it means to be a daughter or a wife, sister or grandmother. Different stages of life, and the infinite range of emotional reactions to them are represented by everyday women instead of professional models.Aharoni wanted to capture something raw, whether it be a feeling of anger, joy, strength or power that could be conveyed to the viewer in a relatable fashion."I want [viewers] to communicate, to relate to what I felt. Look deep inside the image and make an interpretation on how it hits you," she says. "I don't want to put it for you on a plate and tell you, 'look this is how I felt.'" Part of this desire for mutual understanding is rooted in Aharoni's own life experience, something she says influences every project she works on. Not only did she create a fascinating display, but in doing so she embarked on an introspective journey that subtly presents itself in the layered expressions of the women featured in her photographs, whether through the youthful smile of an old woman, or the defiant stare of a triumphant warrior.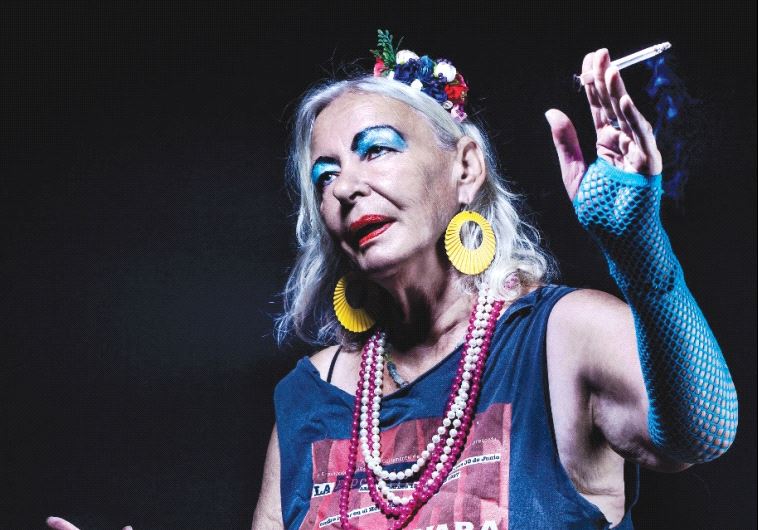 That warrior, says Aharoni, is her."She's a very powerful woman that had a lot of struggles in her life. She wasn't born powerful, but she became what she is today – in the way she looks, in the way she stands, her body language, the passion that she has in life, the optimism," says Aharoni."She's very powerful, but you can see that she wasn't like that before. She went through a lot of wars in her head to become the woman that she is today."
"Simulation" closes on August 27. More information: www.portgallery.co.il
"Simulation" features photographs of nearly 25 women of all ages and backgrounds, and will be on display at Jaffa Art Gallery starting August 11.This won't be the first time Aharoni was recognized for her exceptional artistic ability. It was only last year that she won multiple film awards for her autobiographical film Strung Out. In it, she chronicles the neglect and heartbreak of her childhood, from her mother abandoning her to finding a new home in Jerusalem to later stepping out on her own in Tel Aviv at the age of 14."I was living on the street for two, maybe three years. I made this choice.Nobody forced me," she says. "You need to be alert all the time; because you're living on the street you start to develop the personality of an animal, and of survival." Although she doesn't regret choosing to separate from her family, life on the other side of freedom wasn't always what Aharoni imagined.