Sergiu Natra is a definitive composer. His love for music is pure and unsullied by politics, with an uppercase or lowercase "p."That has been apparent for over seven decades and, should they need reminding, classical music fans in Acre and Jerusalem will shortly be able to bask in the sonic and emotional energies and textures of some of 91-yearold Romanian-born Natra's output.The semifinal stage of this year's International Harp Contest, on Monday, is due to feature a work by Natra, while his Konzertstück for Piano and Orchestra, composed in 2012, will be have its world premiere at the Jerusalem Theater on December 25. The latter event features the Israel Broadcasting Authority Orchestra with conductor Shmuel Elbaz, with wife-and-husband pianist pairing Sivan Silver and Gil Garburg.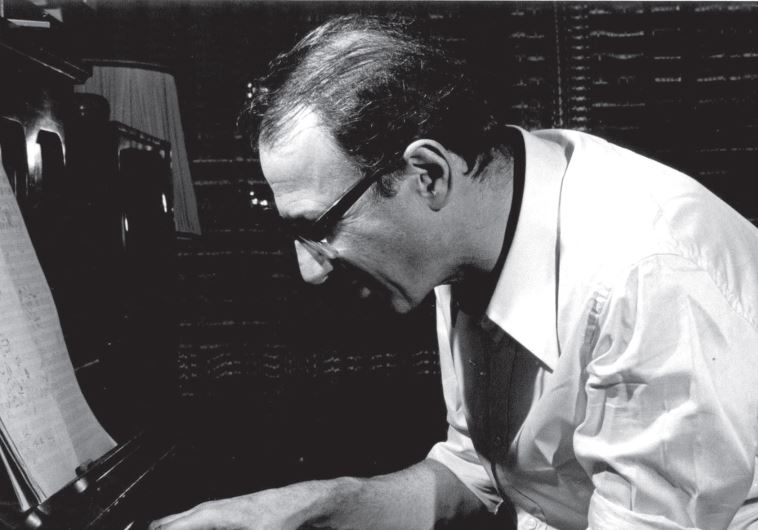 The latter is considered Romania's national composer and, of course, the country's primary cultural event, the biennial Enescu Festival, keeps the icon front and center in the global arena. In fact, whether Natra liked it or not, politics – and downright racism – intervened in his career plans from very early on. The genial nonagenarian's initial scourges were the Nazis and, with the Holocaust behind him, the subsequent Communist regime in Romania also put their spoke in the wheel.LONGTIME TEL Aviv resident Natra's road to musical creation began at a very early age."We had a piano at home and my mother played," he recalls.It seems the youngster liked what he heard and wanted to get in on the action himself."When I was five I started taking lessons with my mother's piano teacher.And I always went to concerts – that's before the Nazis."His talent soon became apparent outside the home too."I went to a state school and the music teacher was impressed with the way I played, and I started writing music." Young Natra's creative juices flowed unabated for several years until 1942 when the Nazis started imposing draconian restrictions on education facilities for Jews."Until I was 18 there were Jewish schools, and there was a Jewish music conservatory," explains the composer."Things became difficult after that."
That is something of understatement – he was dispatched to a labor camp for a while – although, thanks to Romania's initial alignment with the Nazis, Jewish ensembles were allowed to continue performing as long as they were prepared to pay the state for the privilege.Natra was clearly as determined as he was talented and he maintained his compositional output more or less undeterred by the atrocities of the Holocaust.His String Quartet No. 1, written in 1944, cemented his reputation as a cutting edge composer."When I wrote the quartet it was considered a very modern work. The older generation of Romanian composers did not write things like that," he says.Having survived the horrors of the Second World War he then had to keep his musical wits about him as the Communist regime began to enforce a stranglehold on artistic expression, and what was considered to be "kosher," much as the Nazis had previously outlawed so called "degenerate art."For Natra and his ilk, that was like cutting off their oxygen supply, and the difficulty of gaining access to what his professional colleagues were producing outside Romania, in the free world, was also a problem. Fortunately, a way was found to circumnavigate the strictures of the Communist government."There was a non-Jewish Romanian composer called [Mihail] Andricu who was a friend of the French ambassador and of the Israeli ambassador, and he always got hold of records and sheet music [via the ambassadors] which were prohibited in Romania," he explains."So I also got to hear and read the music. I remember the first time I encountered music by [now 90-yearold French composer [Pierre] Boulez."There were other inventive routes to cutting edge works of the 20th century that were considered taboo by the Romanian authorities."I had a German friend who was sent to Berlin to study and I asked him to get hold of works by [iconic 20th-century Austrian-born composer Arnold] Schoenberg," he says. "That was wonderful."Some "extraneous" influences also left their imprint on his evolving compositional skills, including jazz that, as an American art form, was mostly a no-no as far as all regimes across the Communist bloc were concerned. The aforementioned Andricu came to the rescue once again."Through his contacts he was able to get hold of jazz records, and he had a large collection," Natra says. "And there was a waiter who worked at the biggest hotel in Bucharest who also had jazz records. Andricu used to talk to us about jazz, and play records for us, but he had to be careful that the authorities didn't know about that. I was crazy about [modern jazz pioneer trumpeter] Dizzy Gillespie."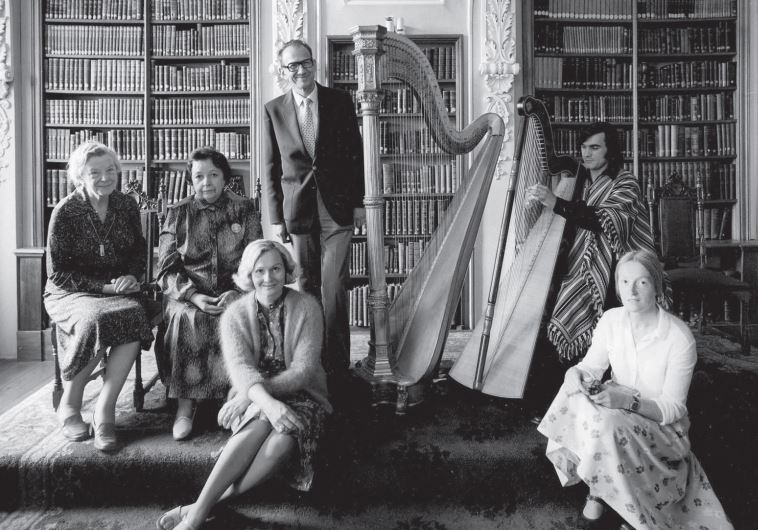 The improvisational core of jazz notwithstanding, that basic element did not leave too much of an impression on Natra's subsequent work."It was more a matter of the rhythm for me," he says. "I really like jazz."As was the case with many Romanians who applied to make aliya, Natra and his parents were slung out of their jobs, and they had to reapply several times before finally making it over here in 1961. Over the last half century Natra's works have been performed all over the world as well as by the Israel Philharmonic Orchestra, including the world premiere of Variations for Piano and Orchestra in 1967, and the first performance of Symphony No. 2 for Strings and Orchestra, which was written in Romania in 1959, and performed by the IPO the year after Natra's arrival. He was also a recipient of the Prime Minister's Award for composition.Although his National Composer award from 1951 has yet to be reinstated he is definitely a persona grata these days in Romania. In 2006 he was invited to address an audience of musicians about his work which, says Natra's son Gabi, is still considered to be modern.Natra is a composer with a clear European orientation. He makes liberal use of melodic flow together with atonal language, polyphonic ideas, and the gradual development and shaping of motif material. His works incorporate rich colors and unusual instrumental combinations – for example, he is considered a major writer of material for the harp – and proffer fresh rhythms and sonorities, and musical idioms.Although less mobile these days, the 91-year-old Natra's mind continues to spin out charts and his creative juices appear to be in full flow. It is heartwarming to see that he is still getting his due.
And there's more where that came from. The Voice of Music radio station will broadcast a Natra composition daily from December 6 to 9, and a 2012 reworking of Divertimento in Ancient Style will be performed at the Hopkins Center for the Arts in Hanover, New Hampshire, in February. The original work was written in 1943, when Natra was all of 19 years of age, and was premiered by the Jewish Symphony Orchestra. His first composition, March and Chorale, earned him a reputation as a modernist in Romania, while Divertimento in Ancient Style landed him the prestigious 1945 Enescu prize for compositions."I am the only living composer who received the prize when Enescu himself was a member of the jury," says Natra with undisguised pride. "There were Enescu prizes given out after that, but without Enescu."