It's a good idea to start the Haifa Street Tour hungry because you'll be stopping to nosh here and there for the next four hours. Jessica Halfin will take you to about a dozen eateries around the city, and by the end of the morning, you'll have sampled as many typical Israeli foods. And you'll know much more about how Israelis shop and eat.You'll get a good whiff of architecture, history and local art, too.Haifa is transforming itself from a shabby industrial town into a town renewing itself. Charming old apartments painted lemon yellow or cream, with garden balconies, overlook shops and sidewalk cafés. Streets in the business district slope down to the port, so while standing on a busy corner you can see big ships slowly moving away in the distance.
"Typical" is an ambiguous term when it comes to Israel's food. Many diverse ethnic streams contribute to a cuisine that's still developing and defining itself.Halfin enjoys surprising tourists with unexpected contrasts, such as sophisticated pastries in a European style café, followed by hot burekas sold out of a pushcart. She focuses on eateries that have been around for a long time and are run by generations of the same families. Halfin, married, mother of two and expecting a third, has degrees in anthropology and Near Eastern studies.She's also a gourmet cook and pastry chef, having studied two years at the Dan Gourmet cooking school, and has worked in tourism. Seeking to combine her skills, she began Haifa Street Food Tours by searching Google for places to eat in Haifa, then visiting those places and getting to know them personally."Anywhere I walked past that smelled good, I'd go in and investigate," Halfin said. Now half of Haifa greeted her as we walked along.We met at the Shany Bakery on Ha'atzmaut St. and began by sipping limonana katush, a very Israeli lemonade made green with fresh, crushed mint.The walls covered in Art Deco mirrors, the sumptuous gateaux and the smell of freshly made coffee evoked the thought of some pre-war Viennese coffee house.Indeed, as manager Ziv Avramovitch explained, the founders of the café, his parents, are originally Hungarian. Haifa residents have treated themselves to elegant baked goods at Shany for the past 52 years. There are now branches in other parts of Haifa. Knowing how much sampling lay ahead, we nibbled a few cookies to go with the lemonade, admiring the display of rich savarin pastries topped with cream and red cherries on our way out.Burekas Bachar Ha'Agala, the next stop, is just a few stores down the block.Now operating several other branches, the bakery began 55 years ago as a pushcart operation. The grandfather of the present owner sold hot burekas from his cart, wheeling it from office to office and around the port. The original pushcart is still in use, keeping the burekas hot the original way, with coals in its steel belly. If you get there early enough, you can watch workers making the dough, stretching it out and building layers up to create the flaky, savory pastries filled with cheese, spinach or potatoes. I chose a rectangular cheese bureka. The owner, Avi, quickly sliced it and then dusted it with zaatar, setting it on a plate with a hamine [slow-cooked] egg, olives and pickles. It was the best bureka I've ever tasted; it took strength of character to refrain from eating the whole thing, even with the prospect of more tastings ahead. On to Paris Square, named for a sculpture of caryatids supporting a cupola, a double of which stands somewhere in Paris. We peeked into a pita factory owned by Christian Arabs, watching the hot round breads dropping straight from the oven into baskets. Superb-looking bagel rings adorned with zaatar, sesame or poppy seeds hung from rods, and plump rolls topped with nigella seeds sat cooling in trays – ordinary and well-loved Middle-Eastern flavors.We passed a stand where Halfin likes to introduce tourists to beverages like fresh pomegranate juice. We then meandered through a greengrocer's, sort of a mini-shuk, where "seasonal" and "local" aren't buzz words but things locals take for granted. For tourists used to buying cellophane-wrapped produce, the carefully piled fruit and vegetables, and exotic items like fresh vine leaves are a glimpse into how things used to be and still are here.Around the corner, a couple of elderly men sat at their ease, keeping an eye on the slow gyrations of a steel coffee roaster.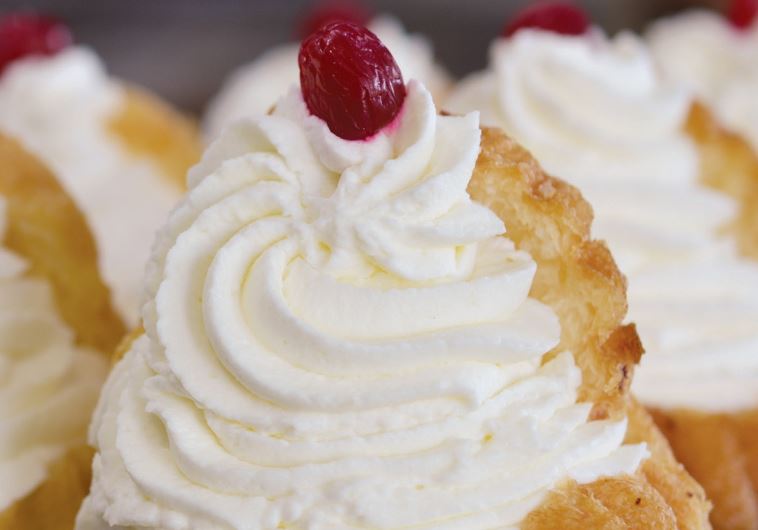 The machine was decrepit, it must have been inherited from their own fathers.All the same, it was still doing the job, as evidenced by the rich fragrance of freshly roasted coffee beans that followed us down the alley.Our fifth stop was at Meir's Petiliot (kosher) on HaPalyam St., and there we settled for a while. The food was Moroccan/ Iraqi home food cooked over Primus stoves. The menu, scrawled on a blackboard, changes daily according to what's in season, or you can simply lift the lids on the pots steaming away as you enter, and choose. We ate wheat soup with a meat-filled kubbeh dumpling, beef meatballs in tomato sauce, grilled chicken patties in a thin turmeric sauce, chicken sofrito with chickpeas and olives, and fresh salad and rice. Too full for dessert, we drank hot tea sweetened with orange jam made from oranges grown in the owner's garden. I didn't know how I was to continue tasting along the rest of the tour, but Halfin explained that ordinarily, her tourists stop in only for a sample of this and that, not for a full lunch as we had enjoyed.There are hummus wars in Haifa. On Hameginim St., two hummus joints compete for the title of the most fabulous hummus. Each has big signs in Hebrew and Arabic proclaiming that Haifa's undoubted No. 1 hummus waits for you inside. Halfin says that local people take sides, defending the shop they favor to the death. The shops stand almost next to each other on the street, so it is easy to decide for yourself by sampling from each. Halfin also showed me Hummus Eliyahu, a relatively new and kosher place on nearby Shivat Zion St., which she admires for its great hummus and brave stance against the doughty competition. We also passed a place where the shwarma must be spectacular, judging by the long line of hungry people waiting outside.We stopped in Wadi Nisnas, a predominantly Arab neighborhood, at the fabulous Abd El Hadi Sweets. I was struck dumb by the abundance and variety of traditional Arabic pastries.Baklava squares of every imaginable variety and nut-filled baklava bird's nests sat in sticky splendor; ma'amoul cookies stuffed with walnuts or dates rose in circular layers. White almond cookies rolled in powdered sugar; orange-colored knafeh pastry stuffed with sweet cheese and sprinkled with pistachios; basbusah semolina cake drenched in orange- flower scented syrup – all carefully arranged with traditional Arab artistry.It was like a fairy tale in there; maybe a Middle Eastern Hansel and Gretel. The shop attendants were reserved, even a touch unwelcoming, but they allowed me to photograph and wander from one beautiful display to the next. Don't even think of counting calories if you choose to buy there.Next, a quick stop at Falafel HaWadi Mishel, Derech Yafo 39 (not kosher), where the smiling owner handed Halfin a falafel ball in a napkin, just out of hospitality.Then we went to another kind of Arab bakery, Maafiat HaBankim on HaBankim St., located in the old financial district, which was once a distinctly seedy hangout for louche characters but is now cleaned up and attractive. In Maafiat HaBankim, the owners greeted us with a smiling "Ahlan wa'sahlan."They showed us the back room, where the husband kneads 100 kilos of dough by hand and sections out bread sticks to be rolled in sesame seeds before baking.Our last stop was in the Liberia restaurant and brewery (not kosher) on breezy HaNamal St. Their five varieties of craft beers are unfiltered and unpasteurized.They include a Bavarian style Weiss, a German double Pils, a British bitter ale, an Irish smoked stout, and a Belgian strong ale. The owner, Leonid, is a retired engineer with a true passion for the brewing of beer. A scan of the menu showed plenty of meat dishes.Emerging to HaNamal St., I realized we had walked almost a full circle in the lower town.Halfin summed it up. "These are tours for English speakers, to show what Israelis eat every day. Eating local and seasonal is just how Israelis live. I also talk about the revival of the downtown area in the lower city."People might tell you to go to the higher part of the city, where the Bahai Gardens and the museums are, and that there's nothing to do downtown.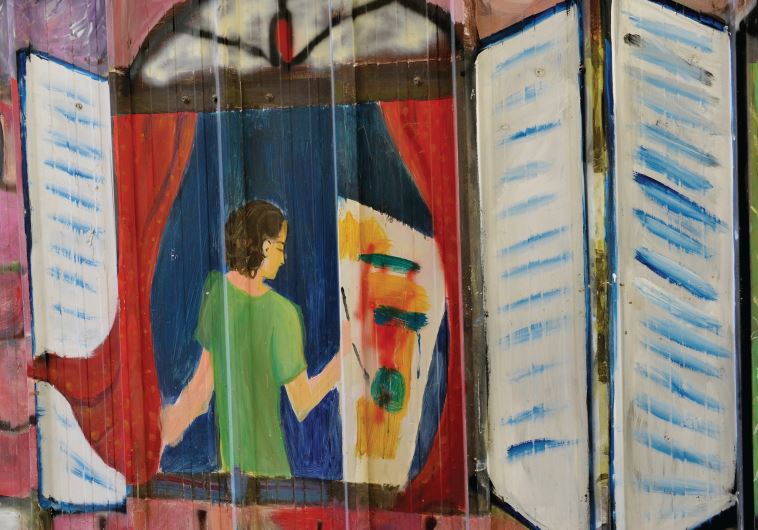 Some suggest visiting Acre or Caesarea instead, but Haifa has become really beautiful. The city is investing in landscaping, renovating entire streets and staging events like street parties and performances. It's really making Haifa attractive for tourists."My tours cater to first-time tourists and to people who've been here often but haven't had the opportunity to taste many different foods. However, it's not only about the food. I'm here to promote Haifa and convince people to come and check it out."A tour for kosher keepers is in the works, promises Halfin. This reporter, herself a kosher keeper, thoroughly sated her curiosity and appetite even without sampling at the non-kosher eateries.The tours last about four hours and are on foot at an easy pace. Clients take home any food left over."Some people just take a bag of leftovers to the beach and have a picnic," Halfin said. She will recommend restaurants, help make reservations if requested and suggest local activities for after the tour.
Find Jessica Halfin as The Jamstress on Facebook, or at www.haifastreetfoodtours@gmail.com
A domed Ottoman mosque dreams in the sun, while behind it rise blue-windowed offices devoted to hi-tech. You'll walk past the Palmer Gate, formerly the main passageway through the British Middle East, and a convent behind whose elaborate iron gate live Les Filles de La Charité. Unexpected murals and street art decorate walls, shutters and windows where hip bars and galleries show their style. You'll tramp through working-class streets too, hot on the trail of Haifa's best hummus, falafel and shwarma.