WASHINGTON – Presumptive Republican presidential nominee Donald Trump is expected to announce his choice of running mate later this week, but leaks of additional candidates under consideration suggest he is still undecided at this late hour.While the public short list remains rather long, Trump's vice presidential contenders all consider Israel an exceptional American ally in the region worthy of continued support.
Retired Lt. Gen. Michael Flynn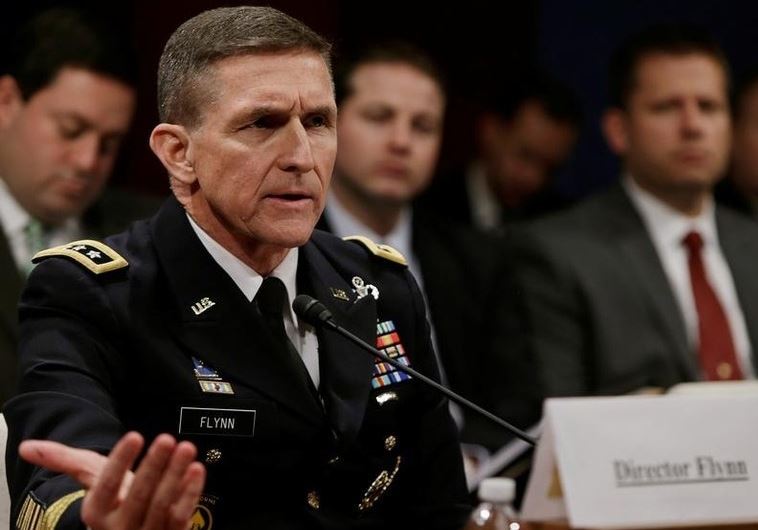 Retired LT. Gen. Michael Flynn (Credit: Reuters)
Retired Lt.-Gen. Michael Flynn, a Democrat and a late entrant in the race, was highly critical of US President Barack Obama after stepping down as director of the Defense Intelligence Agency in 2014. He offered especially sharp criticism of the president's dealings with Iran, and characterized the resulting nuclear accord as "deficient," naive, and an exceptional danger to the state of Israel."Iran's stated desire to destroy Israel is very real," Flynn told a House subcommittee in testimony last year. He believes that regional threats against the Jewish state, emanating from Iran, must be dealt with by the full power of the United States. In an interview with Al Jazeera from January of this year, Flynn also said that he would "love" to see a nuclear weapons-free Middle East. He confirmed that would apply to Israel when explicitly asked about its decades old nuclear program.
Former House Speaker Newt Gingrich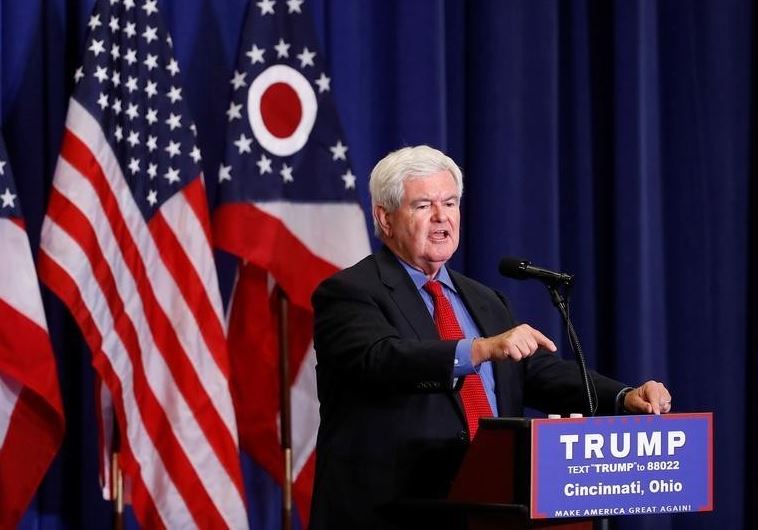 Former House Speaker Newt Gingrich (Credit: Reuters)
Former House Speaker Newt Gingrich caused a stir during his own presidential run in 2012 when he dismissed the Palestinians as an "invented" people, "historically part of the Arab community.""They had a chance to go many places, and for a variety of political reasons we have sustained this war against Israel now since the 1940s, and it's tragic," he said during a Republican primary debate.Gingrich has been consistent in his expressions of support for Israeli military and security actions, and has harshly criticized the Obama administration for what he has characterized as a "confrontational" approach to relations with the Jewish state.The former speaker was one of few to defend Trump after his Twitter account last week sent out a graphic with a six-pointed star, pasted over a pile of money, accusing Democratic candidate Hillary Clinton of corruption. While many interpreted the graphic as anti-Semitic, Gingrich said the controversy was a "deliberate media distortion."
Retired Gen. Stanley McChrystal
Retired Gen. Stanley McChrystal (Credit: Reuters)
Retired Gen. Stanley McChrystal has recently been floated as a candidate by Trump campaign sources. He, like Flynn, would present the face of military brass disaffected by the Obama administration's policies in the Middle East.Those criticisms elevated McChrystal's public profile, after they got him fired: Disparaging remarks about the president and vice president to Rolling Stone magazine led to his forced resignation in 2010. But his service in leading all US forces in Afghanistan earned him praise among the ranks.While Israel has largely remained outside of his portfolio, McChrystal is on record as stating that "rational actors" run Iran's government – that Tehran is driven by strategic calculation. He believes that enforcement of the nuclear deal reached must be undergirded by a continuous, genuine threat of US military force should Iran be found in breach of the accord.He did not believe that Defense Secretary Chuck Hagel's comments on Israel's influence in Congress should preclude him from running the Pentagon, when he was first under consideration for the post.
Oklahoma Governor Mary Fallin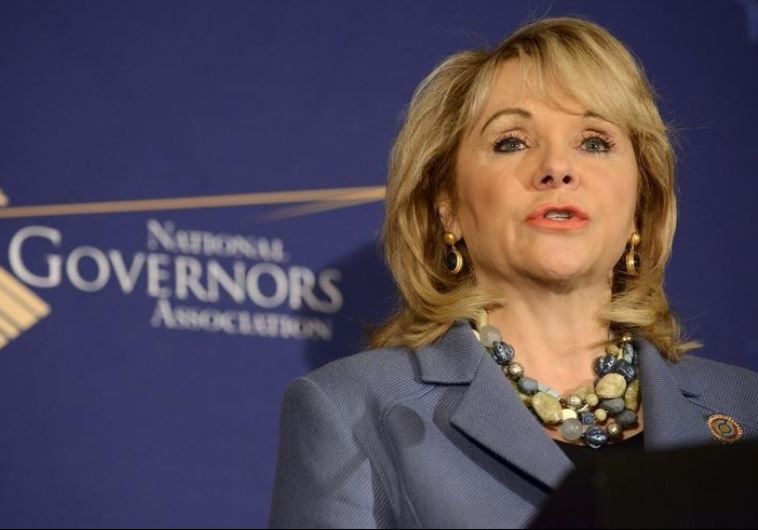 Oklahoma Governor Mary Fallin (Credit: Reuters)
Oklahoma Gov. Mary Fallin appears to have had few interactions with Israel or the American Jewish community. But as a member of Congress, Fallin signed a letter to then-secretary of state Clinton expressing her "commitment to the unbreakable bond that exists between our country and the State of Israel," and "deep concern" over tensions between the White House and Prime Minister Benjamin Netanyahu during Obama's early years in office.
Indiana Governor Mike Pence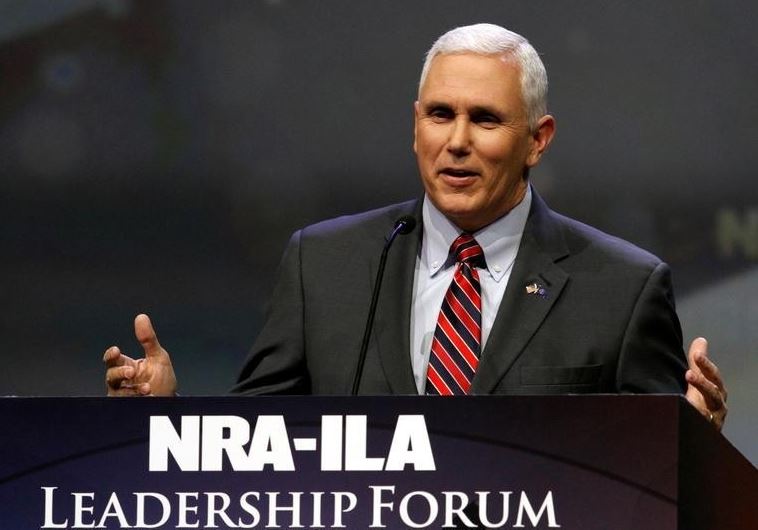 Indiana Governor Mike Pence (Credit: Reuters)
Indiana Governor Mike Pence was an advocate for robust military defense aid to Israel throughout his career as a member of Congress. And as Indiana governor, Pence led a jobs mission to the Holy Land with the goal of "deepening our ties with the people, businesses and state of Israel" in 2014.He met with several Israeli officials on the trip, including Netanyahu. He has publicly defended Israel's right to use military force to defend itself in a variety of ways, including against Hamas in Gaza and against Iran should it ever choose to strike at its nuclear facilities.Earlier this year, Pence signed onto a bill that would divest state governments from local businesses engaging in the boycott, divestment and sanctions movement of Israel.
New Jersey Governor Chris Christie
New Jersey Governor Chris Christie (Credit: Reuters)
New Jersey Gov. Chris Christie, in his own campaign for the 2016 Republican nomination, characterized Obama's treatment of Israel as "shameful" and insisted on a course correction."Our commitment to Israel must be absolute," he said while campaigning in 2015. "Israel is a beacon of freedom in a sea of autocracy and our friendship should be unshakable. Over the last few years this administration has taken our Israeli partners for granted and it is shameful how the president has treated them."Like Pence, Christie also led a trade delegation to Israel on behalf of New Jersey, and often hails Israel for its entrepreneurial spirit.He found himself in hot water with Republican Jewish circles after referring to the West Bank as the "occupied territories" in 2014. Christie found himself apologizing to mega donor Sheldon Adelson for what he characterized as a slip of the tongue.