Two Jewish teenagers and a police officer were stabbed Saturday afternoon in Jerusalem's Muslim Quarter by an Arab assailant who was shot and killed after attempting to seek refuge in a nearby residence.It is the second stabbing attack in the Old City since Wednesday, when Siham Rateb Nimir, a 49-year-old east Jerusalem woman, was shot dead by Border Police after unsuccessfully attempting to stab an officer near Damascus Gate with scissors.Her son was shot and killed near the capital's Shuafat refugee camp in September after he allegedly attempted to ram his vehicle into a group of officers stationed at the volatile area's checkpoint.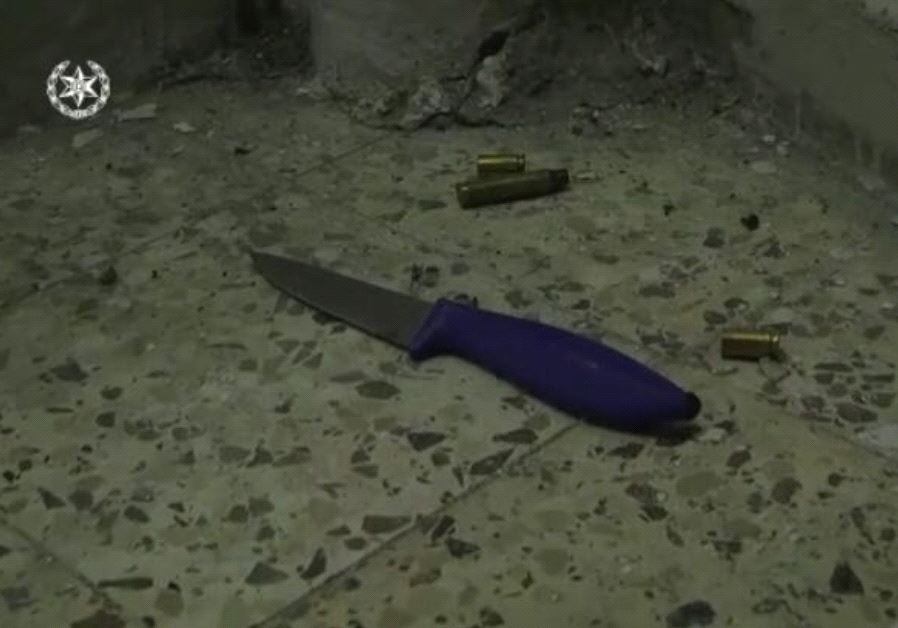 According to police spokesman Micky Rosenfeld, Saturday's attack took place on Hagai Street at approximately 3:30 p.m."What we know right now is that a terrorist stabbed two Israeli civilians in their late teens who were walking down Hagai Street, leaving them in light and moderate condition, before fleeing the scene," said Rosenfeld shortly after the attack."Police units and Border Police [officers] quickly searched the area and received intelligence that the terrorist was heading toward a house in the Muslim Quarter. Police units entered the building and the attacker stabbed one of the officers. The other officer responded and shot the terrorist."Rosenfeld said the two teens and the officer, who was lightly wounded, were treated at the scene by paramedics before being transferred to area hospitals.
"The area was immediately cordoned off and police are looking into the assailant's identity and background," he said. "But after searching the area, we believe he is the only terrorist and that he acted on his own."Rosenfeld added that there will be heightened security in the Old City for the remainder of Shabbat.Last week, Shin Bet (Israel Security Agency) director Nadav Argaman warned that Hamas and other terrorist entities may attempt to carry out attacks ahead of Passover."Our goal is to ensure that the holidays are as quiet as possible," Argaman added. "We are engaged day and night in thwarting attacks. We have stopped more than 400 potential [attempts] before they materialized into terrorist attacks."Noting that 16 civilians and one foreign national were killed last year as a result of terrorist attacks, the Shin Bet chief also spoke of the technological and operational developments related to the Israeli security apparatus that have been made to fight against the continued threat of terrorism.

Udi Shaham contributed to this report.