Celebrities and public officials have answered a British Jewish family's call to help find their mother a stem cell donor.The London-based Berger family re-launched their #spit- 4mum campaign two weeks ago, after Sharon Berger, 65, learned that she had leukemia for the second time.The family seeks to encourage as many people as possible around the world to join the bone marrow registry by giving a simple saliva sample, and are using social media as one platform to achieve this.
A friend of mine has leukemia & needs a lifesaving stem cell donor – it could be you – please register & RT @AnthonyNolan @DKMS_uk #Spit4Mum

— Sharon Osbourne (@MrsSOsbourne) July 26, 2016
The campaign also drew the support of London Mayor Sadiq Khan, who recently dubbed Sharon's daughterin- law, Rabbi Miriam Berger, as "the coolest rabbi in the world." Khan retweeted a plea for help by Rabbi Berger's Finchley Reform Synagogue "to help save a life today."Comedian Matt Lucas, boyband Blue, adventurer Bear Grylls and presenter Jeremy Kyle are among the host of British stars who have shared the #Spit4Mum campaign online."We've been incredibly moved by the global support from celebrities on social media," Sharon's daughter Caroline said. "Now I hope we can turn those tweets into sign-ups to help save my mum's life from blood cancer. We are incredibly grateful that people in the public eye are putting the weight of their social media presence behind our #Spit4Mum campaign and using their celebrity status for the greater good."Her brother, Jonni, added: "We've had some amazing social media support which has taken our appeal to new audiences. It's fantastic to see people getting behind our campaign so quickly. Retweets raise awareness but people have to take action, and that is the hard part."Jonni and Caroline are going through this ordeal for a second time. Sharon was diagnosed with acute myeloid leukemia (AML) in 2012, and was told that the only available cure was a stem cell transplant from an unrelated donor. That was the first time her dedicated children and husband launched their campaign to encourage more people to join the bone marrow registry.Sharon found a match within weeks, and had an apparently successful transplant in May 2013. But three years later, a routine blood test revealed that the aggressive nature of her illness meant the cancer has returned, requiring a second transplant.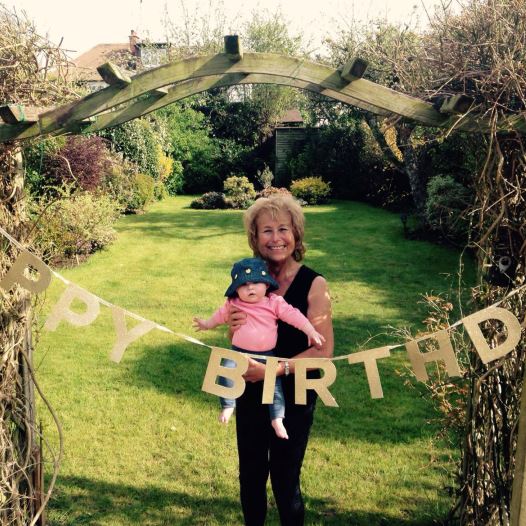 The Bergers are particular appealing to the global Jewish community for help, as a match is most likely to be of Ashkenazi decent, like her. But they are also encouraging everyone who is eligible to join their country's bone marrow register."How often are any of us given the opportunity for real pikuach nefesh, saving a life?" asks Rabbi Miriam Berger."Rallying people to do something so easy – just give a saliva sample – with the possibility of being the match for Sharon or someone else, is like asking them to buy a lottery ticket. The chances are small, but the prize is as big as it gets."
To join the registry, healthy Israelis between the ages of 18 and 50 can make an appointment at the Ezer Mizion center in Petah Tikva, or Hadassah- University Medical Center in Jerusalem via their websites: https://ezermizion.org/ and http://www.hadassah.org.il/ medical-care/departments Residents of the UK can join the register via the Anthony Nolan charity: https://www.anthonynolan.org Others can help by seeking out the bone marrow registry in their own country and joining it. To find where your nearest place is in the world to donate stem cells visit Bone Marrow Donors Worldwide www.bmdw.org, a global database of lifesaving stem cell donors
They have just a month to find match for Sharon, while the grandmother of two undergoes chemotherapy.Television personality Sharon Osbourne heeded the Berger's request to help raise awareness, tweeting: "A friend of mine has leukemia and needs a lifesaving stem cell donor– it could be you–please register and re-Tweet."