The large menorah atop the Kiev monument commemorating the Jewish victims of the Babi Yar massacre was found splattered with red paint by visitors on Thursday. It was initially believed to be a case of vandalism, as the monument was repeatedly desecrated in the past. However, on Thursday afternoon Ukrainian community leader Eduard Dolinsky learned that the state of the menorah was a result of wax spilling from candles lit by Hasidic Jews who visited the site earlier. The monument commemorates the 33,771 Jews killed in just two days in September 29-30, 1941, located at the ravine where the mass killings by the Germans and their collaborators were perpetrated.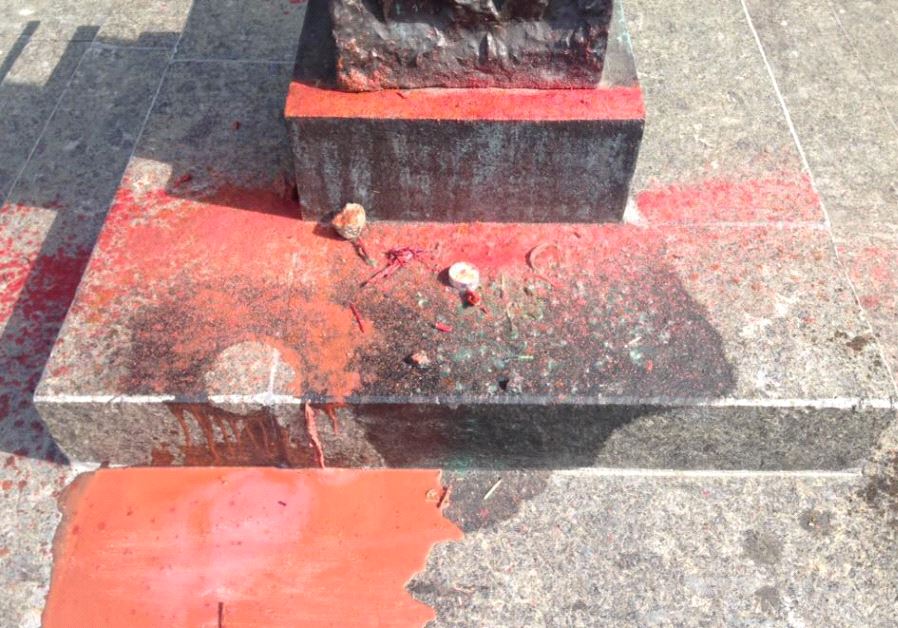 Dolisnky told
The Jerusalem Post
the incident is far from unusual, with vandalism of this kind happening on a daily basis at Holocaust mass graves, monuments and Jewish cemeteries across the country."It doesn't matter if it's at Babi Yar or 100 kilometers from Kiev," he said. "No case of Holocaust vandalism was ever investigated nor was anyone ever caught or brought to justice," he stressed.
The community is used to finding the monument desecrated, as such acts of vandalism happened at least six times in 2015 alone. Then-Prime Minister Arseniy Yatsenyuk addressed the attacks, saying they were designed to destabilize the internal political situation in Ukraine. The vandalism has continued at the site since.