Picture a bustling metropolis east of Tel Aviv, with wide avenues, colorful outdoor markets and worldclass shopping, where art grows up in gardens and drapes from streetlights – where artists gather and create. Picture a destination for foodies with 24/7 entertainment and international festivals, a business hub and tourist hangout in one.This is the dream of Ramat Gan Mayor Yisrael Zinger and deputy general manager of the Bursa District and Business Optimization Amnon Bouthz, who are behind the Bursa's enchanting rags-to-riches story.
The Bursa (Diamond Exchange) area is in the very northeast corner of Ramat Gan, and is bordered by the Ayalon Highway to the west, Bialik Street in the north, Abba Hillel and Gil'ad streets to the east, and Jabotinsky in the south.With one of Israel's busiest railway stations, Tel Aviv Savidor Merkaz, just nearby, the Bursa is poised to become a booming business area, but it wasn't always something to write home about. In fact, this soon-to-be dazzling downtown was once somewhere many avoided. Thanks to a big dream and a determined duo, there are major changes coming to the little district east of the Ayalon.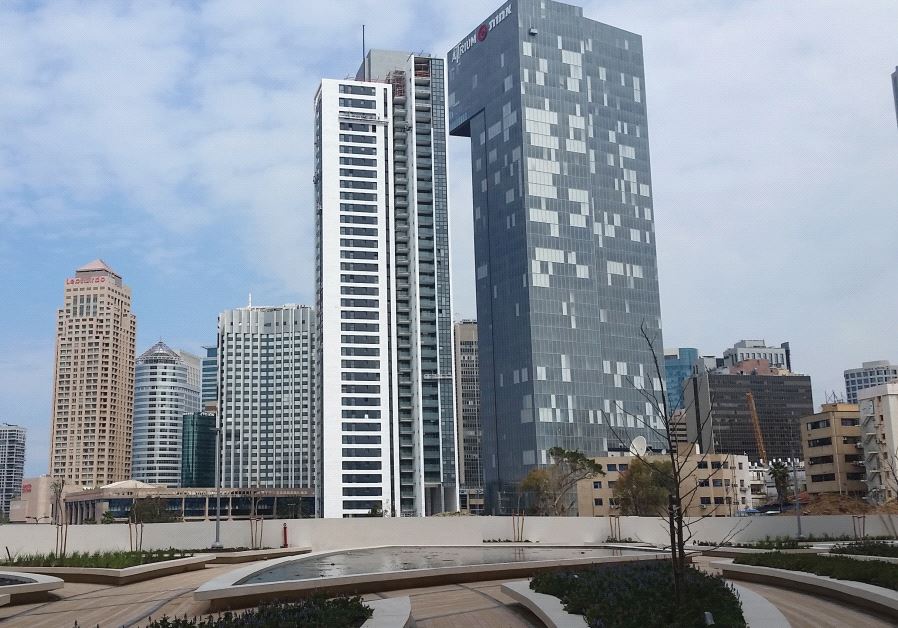 A Cinderella story
"The Bursa? We didn't go there when I was growing up," said one young professional native of Ramat Gan. "We knew it was shady. It was full of prostitutes and strip clubs and nothing else to do."Such is the sticky reputation of seediness that the Bursa has long been unable to shake. For years, the news was littered with stories of drug and prostitution busts in the Bursa streets. For Tel Aviv residents, the Bursa was the place literally on the "wrong side of the tracks."One step past the railway station was one step too far."There was almost no street lighting," said Zinger. "It was a little dangerous, it wasn't nice even to walk to the train after 8 p.m."In 2015, the revival of the Bursa began, and the first things that had to be addressed were the safety issues. To reduce crime and illegal activity, a new police station was built and law enforcement presence increased dramatically in the area, leading to record-quick response times to any "shady activity."Stricter regulations and teaming up with the US Internal Revenue Service have gone a long way in cracking down on shady businesses, but some have managed to find loopholes that allow them to carry on. The external pressure and changing atmosphere have scared the six "adult entertainment" shops in the area down to three, a tiny fluorescent scar the only remaining evidence of the area's exploitative past.For an idea of what's in store in terms of both security and aesthetics, just stroll down the newly renovated Tuval Street, which features double-wide sidewalks, a plethora of pedestrian benches, generous bike lanes and "smart" enhancements on every third lamp post, plus security and traffic cameras.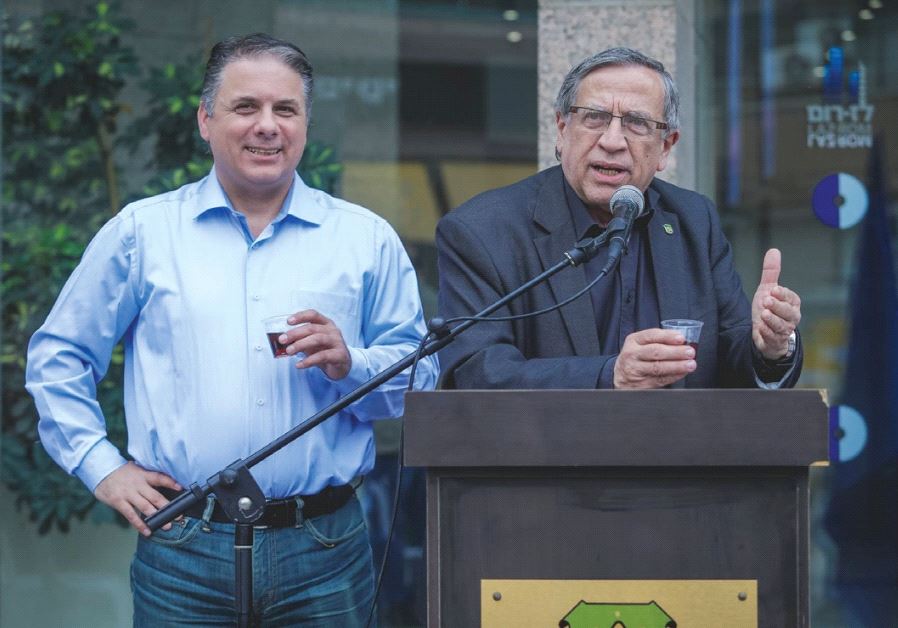 Ripe for change
Mending the Bursa's reputation has proven to be more difficult than reducing its crime, though just as street lights are pushing out strip clubs, it seems the Bursa's up-and-coming cultural and social scenes could well push its dark past out from the hearts and minds of Israelis.It's a worthy endeavor. In July 2015, the planning committee approved more than doubling the area's available office space, and the 30,000 people working the Bursa district today should more than double to about 70,000 – in addition to the 10,000 to 12,000 people who pass through the district daily. Moreover, about half of the 12.5 million people who travel through the Savidor bus and train station per year are going to or from the Bursa. By 2040, that number is projected to surpass 18 million per year.The bursa is "like an oil field is to Texas," Zinger said. The district provides much of the revenues needed to run the rest of Ramat Gan. With more than 200 small businesses and companies operating out of the district, the Bursa pays about 60% of the city's entire arnona (property tax) income.Simultaneous with this urban rejuvenation project is the ongoing Tel Aviv Light Rail construction, which will travel straight out of Tel Aviv down Jabotinsky, opening up further accessibility into the Bursa.However, a business boom is not all that Zinger and Bouthz have in mind.
Innovation laboratory
Bouthz described the Bursa as a laboratory for the "smart city" concept, as well as for arts, architecture and cultural development. The budding neighborhood is already full of interesting "experiments" designed by local and international architects, urban planners, designers and artists.Take, for example, the themed gardens sprinkled throughout, built inside refurbished industrial garbage containers, with herbs and flowers planted around a theme – such as "tea" themed plants, or flora found in a "cocktail." Around the containers are shaded seating and solar- panel-powered charging tables.You should also keep an eye out for the new mini-charging stations springing up on city blocks, which include free bicycle air pumps, USB chargers for phones and gadgets, hotline call buttons and videos of activities around Ramat Gan.These stations are powered by individual solar panels, and will soon also feature free wifi and informational screens like area maps and event schedules.Bouthz and his crew seek to make art and social functionality out of every available space in the area. They've teamed up with graffiti artists from Israel and around the world to cover building exteriors with sweeping murals, decorate sidewalks with quirky infographics about Israel, and even make seating out of parking security poles.Cleanliness and sustainability are also a priority, with large-scale public and commercial recycling efforts widely accessible and a modernized waste management system. Large garbage chutes lead to subterranean collections bins equipped with sensors that tell city management when they're full, to make disposal times accurate and efficient.The Bursa's creative endeavors are largely community-sourced."I love hearing from young architects and students who have ideas for how to enhance the area," said Bouthz. "I'm all ears, and the sky's the limit."To that end, he's invited groups from Ramat Gan's Shenkar College of Engineering and Design and Jerusalem's Bezalel Academy of Arts and Design, among others, to hold open-air classes in the neighborhood, to study the current projects, spur their creativity and encourage them to submit their own ideas.
Urban culture
Bouthz and Zinger are hoping that Israeli youth will do more than brainstorm for the Bursa. They'd like for more young people to consider the Bursa a regular haunt – or even a home. There are plans in the works to open extensive student housing to address the budget housing crisis that area students currently face, while attracting residents who will be amenable to noisy nights and weekends thanks to the expected influx of reputable nightlife options."Until now, Ramat Gan has offered almost nothing for our young people," Zinger said."They would have to go to Tel Aviv to find things to do. With the revival of the Bursa, there will finally be things for the youth to enjoy. Events, festivals, new places to eat and drink and hang out – anything you can imagine."Ramat Gan has long been known for its aging population. "It's where Tel Avivians go to die," said one resident."It's known for its gardens... but also for its geriatrics."Many of the city's neighborhoods are quiet, peaceful streets where the elderly make their homes. The aging residents of the city often observe Shabbat, said Bouthz, including refraining from financial transactions and driving.One advantage of the Bursa is that it's almost entirely commercial, with few residents, meaning businesses can operate until late into the night and on weekends without disturbing those who wish to have a quiet Shabbat.With the Bursa being one of Israel's only strictly commercial areas, there is a unique opportunity to cultivate a new national cultural and social scene within its boundaries."What's happening in Ramat Hachayal in terms of food – that's the start of what we want the Bursa to be like," Zinger said. The mayor has big plans to attract up-and-coming eateries to the neighborhood and make it a foodie destination, and even to create an indoor/outdoor shuk like at the Tel Aviv Port."One of the most exciting new additions might be a tasty extravaganza aptly called The Container, because it will be made of a collection of brightly colored, refurbished shipping containers.Run by the gastronomic geniuses behind Tel Aviv's popular Brasserie, it will feature outdoor seating arranged around a central kitchen. The joint is scheduled to open at the end of July in Shprintzer Square, just outside of the Diamond Theater, where touring mainstage theatrical productions come on their way through the Middle East."Another enticing addition will be a brand new pedestrian walk on what is currently Harakon Street. The area will be closed to traffic and will be branded as the jewelry market of Israel, highlighting existing businesses and attracting new ones. The municipality is working with residents to upgrade private areas as well, including side streets and alleyways."This summer, the Bursa plans to repeat their successful 2016 summer of hosting events on Tuesdays from 5 p.m. to 8 p.m. around the theme of "Art and Fun." Many of these events were centered around one of 15 foreign embassies that now call the Bursa home, with the embassy of the Netherlands hosting public outdoor pianos and the embassy of the Congo holding a public drumming demonstration.They're also working with the Second Level youth house beginning in July to hold events with food and live music, and with the local lottery to host art fairs with artists in residence. All of this is in addition to the large-scale street music events that attracted upwards of 2,500 people to see bands like Tuna in March and Dudu Tasa last summer.Zinger said his vision is the make the area like New York's SoHo or Williamsburg, compact but full of new buildings and culture. That Brooklyn vibe has already begun with shops like Mae Cafe bringing in the urban hipster chic, and food trucks with everything from fresh juice to kosher delights already beginning to line the Bursa's streets."The mayor calls me six or seven times a day with new plans and concepts," Bouthz said. "He's totally involved and dedicated to the project.""What can I say?" said Zinger. "It's like a baby to me, I'm interested in every new step, every little detail."
No limits
For Zinger and Bouthz, there are no boundaries for how much the Bursa can develop."We might even have a new name for the neighborhood," said Zinger with a smile. "Though it's a secret."In 2015, Tel Aviv-Jaffa's Local Committee for Planning and Building approved the Ayalon Roofing Project that will cover the sprawling highway that separates Tel Aviv and Ramat Gan with a 543-acre park. Surveyed residents are skeptical we'll see the completion (or even breaking ground) of such a project any time soon, but if the Bursa's rebirth proves anything, it's that nothing is impossible.Whether or not new green spaces will ever cover the highway, Tel Avivians and tourists alike will find a rejuvenated metropolis on the other side.