Since becoming president in 2014, Reuven Rivlin and his wife Nechama have hosted various organizations dedicated to the welfare of bipeds with special needs. On Monday, the Rivlins turned their attention to four-footed creatures which also have special needs – hosting dogs abandoned by their owners, and strays in need of a home.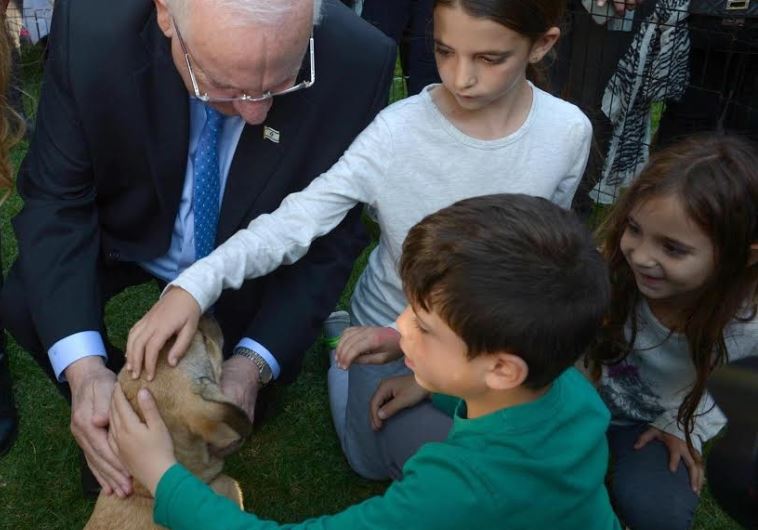 The Rivlins love dogs and seized the opportunity to do something for man's best friends. If the dogs are not adopted and given a permanent home, many of them will be put down – a necessary evil which some dog lovers condemn as murder.Thousands of dogs are killed each year, said actress and comedian Orna Banai who stressed the importance of caring for dogs.Banai, a passionate animal rights activist, quoted the late Supreme Court Justice Mishael Cheshin, who in 1997, spoke against torture, acts of cruelty, torment and suffering inflicted on animals, when the Supreme Court was petitioned by NGO Let Animals Live, saying there was no justification for such uncivilized behavior. Cheshin advocated kindness and compassion in relation to animals.Banai also castigated people who abandon dogs which may have previously been considered a member of the family. Television personality Miki Haimovich, who among other things has championed Meatless Monday, said that it was a wonderful thing to simultaneously raise dogs and children, because growing up with dog teaches a child to be considerate and generous.Realizing that there were not enough people present to adopt all the dogs, including the cutest of puppies, Haimovich said that it broke her heart to realize that some of them would be returned to the pound.Daniel Rabinovich, 14, from Tel Mond, a representative of one of more than 30 animal rights organizations in Israel, said he grew up with three dogs who are his constant companions.Whenever he comes home, they greet him with a nuzzle. Dogs are important not only as lifelong friends, he said, but to fend off intruders.The Rivlins brought three of their grandchildren to the dog show, and one of the president's staff, in an instant mutual love affair, adopted a golden labrador puppy.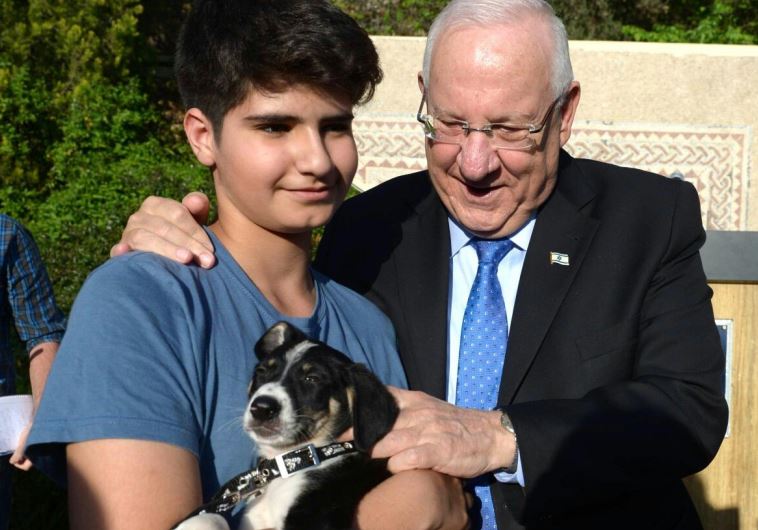 In addressing the crowd, the president began: "Dear human beings and dear dogs."He then told the story of Stefan, one of several dogs that had been with the family for years, and was obviously Rivlin's favorite. The pooch was named for Swedish tennis star Stefan Edberg, he explained. When the dog came into the Rivlin household, Edberg was playing in a championship in which there were four finalists. The Rivlins decided to name the dog after the winner. Even though Stefan was named after Edberg, "Edberg was remembered by us because of Stefan," said Rivlin, who still mourns the fact that the dog is no longer alive."Stefan taught me a lot about the souls of people and the souls of dogs," he said. "Our children and grandchildren were raised with dogs. Dog is man's best friend, but sadly, man is not dog's best friend."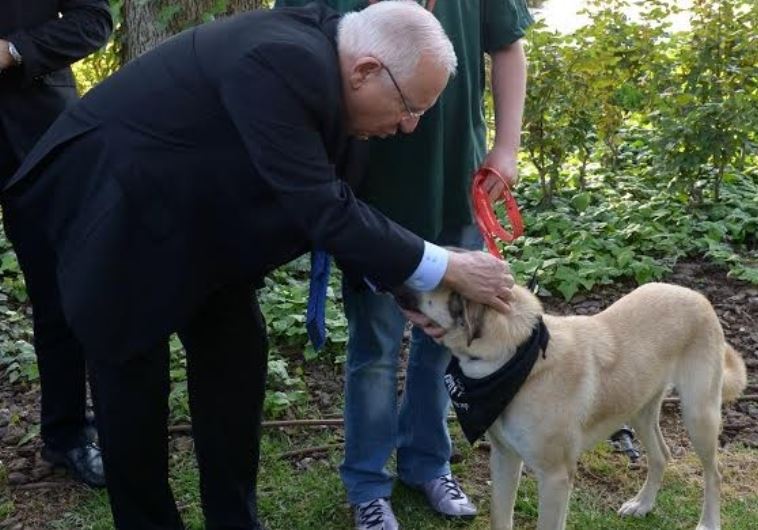 Rivlin said he likes dogs because they are devoid of politics and hypocrisy. The late President Yitzhak Navon liked dogs for the same reason."Dogs are so simple in their affection. If only it was the same with human beings," said Rivlin.In advising his guests to adopt a dog, Rivlin told them that in doing so they would learn that love always triumphs.This was the first time that dogs were brought into the President's Residence for adoption. Preempting the question why he does not have a dog today, Rivlin explained that a dog needs a lot of attention, and as president he simply does not have that much time. "I had to choose between the presidency and having a dog – and for the time being, I'm the president."Ettie Altman, the founding chairman of Let Animals Live, said that 30 years ago she saw a documentary about the brutal killing of dogs. Shocked, she decided she had to do something to stop the slaughter. Together with others who were equally outraged, they established Let Animals Live.At the time neither the media nor politicians cared for the fate of animals with the notable exception of MKs Reuven Rivlin, Yossi Sarid and Mordechai Virshubski.Altman said she could not have imagined in those days that one day she would be standing as an animal rights activist in the garden of the President's Residence facing President Reuven Rivlin.