In June 1967, Israel's tiny and ill-equipped army fought and unexpectedly won against the combined forces of five armies - Syria, Iraq, Lebanon, Egypt and Jordan.In only six days, the IDF conquered the areas of the West Bank, Gaza, Sinai and east Jerusalem in an operation hailed as miraculous.
The Jerusalem Post
worked around the clock to bring stories from the fronline to its readers.The front pages of the
Post
between June 6 to June 12 capture the intensity of a battle that ultimately reunited the holy city of Jerusalem and reshaped what today is Israel's map.
Click on each picture for a larger image of each day's front page and journey back in time with the Post to those dramatic days.

Tuesday, June 6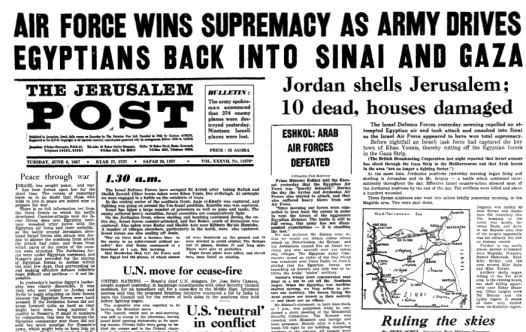 Wednesday, June 7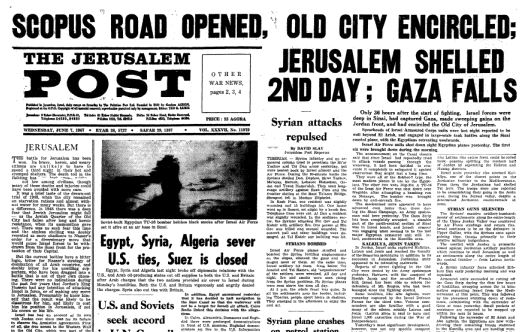 Thursday, June 8

Friday, June 9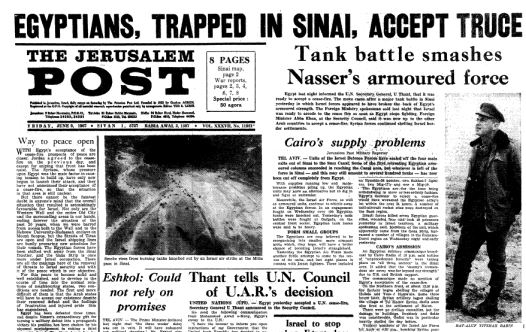 Sunday, June 11

Monday, June 12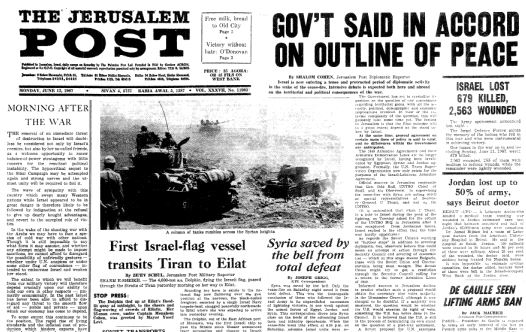 There was no Internet in 1967, so