In an old building in Nahlaot, covered in vine Stood two burly men, churning out matza, holding the line. A moment of calm before the work can begin, All elements must be perfect, to avoid any sin.They first pour the water, to mix the dough.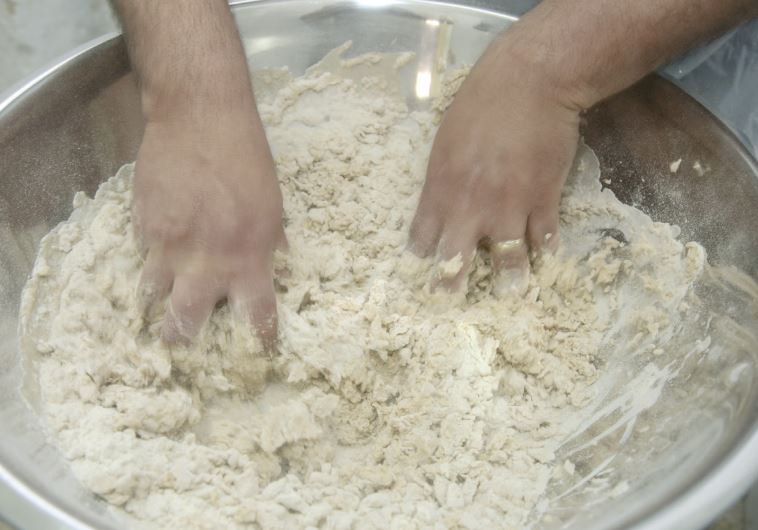 Quickly enough, to keep the work flow.Onto the table they rolled it out, The clock is ticking, no time for doubt.Proportions must be perfect, the chemistry quite right, To mimic the haste of the Jews on that special night.
They punctured the dough just so it doesn't rise, To our ancestors in Egypt, it was quite a surprise.Now to the oven, at an impossible heat, The time it takes to bake is really quite neat.From start to finish, the whole production is rather quick It's 18 minutes, done lickety-split!