NEW YORK - A few blocks south of Wall street, in the heart of Manhattan's financial district, passersby may have noticed a plaque extended over the wide sidewalk, on which is engraved the name of former Marshal of France, Henri Philippe Pétain, the sound of which brings up painful associations for Jews worldwide.The long and narrow plaque is part of a collection of identical ones placed along a stretch of some 13 blocks on Broadway also known as the "Canyon of Heroes". The granite strips carry the names of all historical figures who have been honored in New York City with ticker-tape parades, a tradition dating back to 1886, in which a person's achievements are celebrated with large amounts of shredded paper used much like confetti.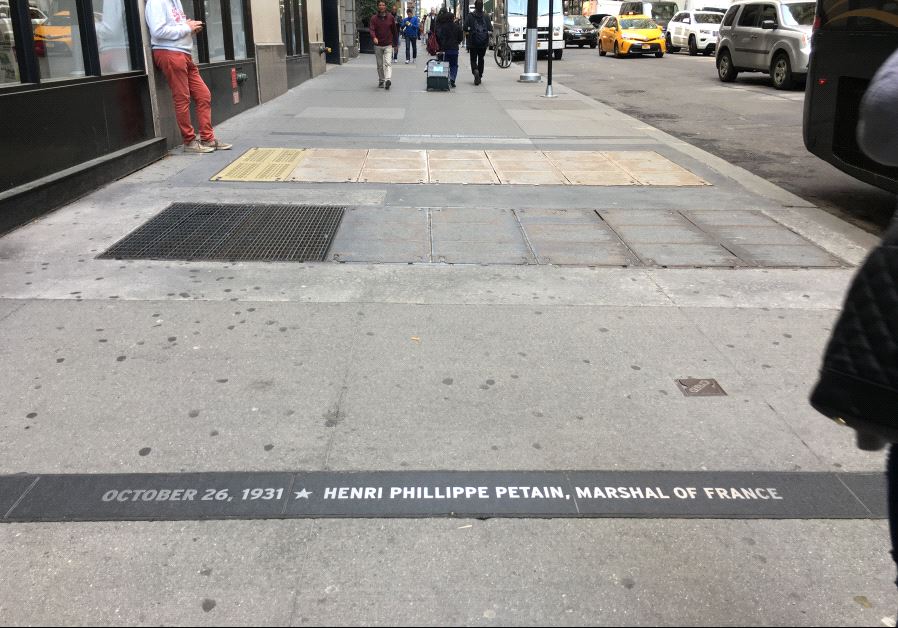 Pétain had been celebrated in the area on October 26th 1931 for heroically defending his country during the First World War. But only nine years later, in 1940, he became the leader of the France's Nazi-collaborationist Vichy government, ordering the roundup of more than 10,000 Jews, handed over to Hitler's regime. Pétain even went further and put in place his own discriminatory measures against Jews, including property confiscation and exclusions from certain professions. At the end of the war, the french marshal was tried for treason and sentenced to death, but his sentence was commuted to life in prison. He died there in 1951.Despite being a historical figure of antisemitism, Pétain remains anchored the New York City sidewalk, alongside names such as General Charles de Gaulle, Winston Churchill, John F. Kennedy and even David Ben Gurion.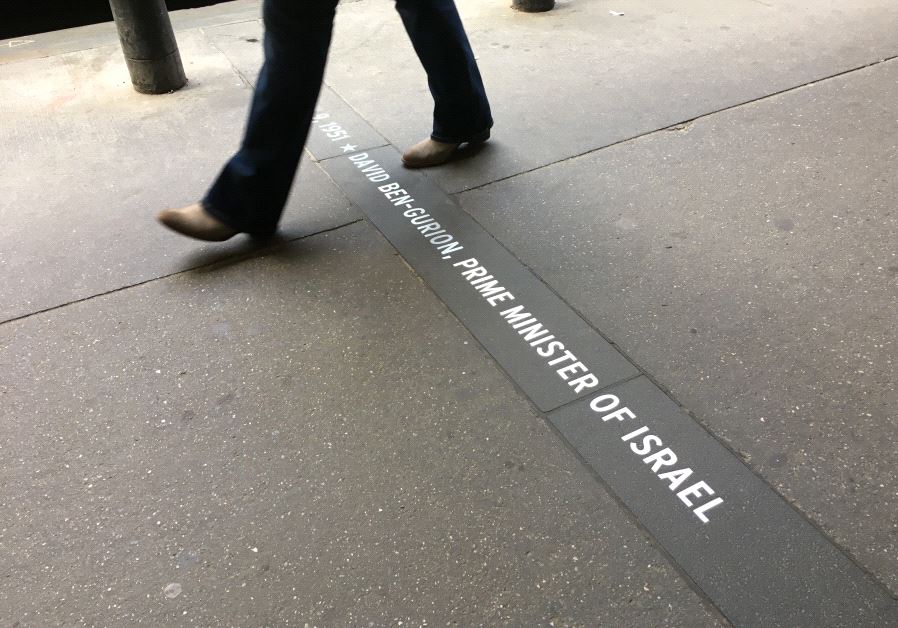 "The idea that he would be in the Canyon of Heroes on any level is just unacceptable," New York State Assemblyman Dov Hikind told
The Jerusalem Post
in reaction. "He was involved in the final solution, plain and simple. He wasn't forced to do things, he did them willingly and that is very very clear."Although the plaque in Pétain's name had been placed at its current location before his actions in the Holocaust, Hikind said the sign is inappropriate, especially in New York City, home to over a million Jews."The idea that he may have been a hero in World War I to justify having his name there is simply not acceptable," he said. "The bottom line is that what he is infamous for today is his participation in the Holocaust, not for the role he played in World War I."Last month, far-right French presidential candidate Marine Le Pen spoke of Pétain's actions and suggested France was not responsible for the 1942 round-up of Jews, also known as the "Vel d'Hiv" roundup.
The candidate's comments cause much controversy, especially at a time when she has made assiduous efforts to un-demonize her party and distance herself from her father Jean-Marie Le Pen's antisemitic stances."You cannot compromise with this kind of people whether it is Marshal Petain or Le Pen," Assemblyman Hikind, an Orthodox Jew himself, said. "I don't think there is any question that this needs to be removed and I hope the city will do the right thing."
The Jerusalem Post
has reached out to New York City Hall, but has yet to receive a reaction.