The Nazareth District Court

on Wednesday

sentenced an Israeli Arab to three years in prison for being convicted for involvement with the Islamic State against Hamza Magamseh, 23, from Yafia.
The prosecution had requested 6-12 years in prison in order to send a message about the severity of the phenomenon of Israeli-Arabs joining up with IS and other terrorist groups in Syria to fight the Syrian Assad regime and is considering appealing the lenient sentence.
Still, the Justice Ministry noted that the sentence was the stiffest so far for joining IS, with Ahmed Shurbaji of Umm el-Fahm being sentenced to only 22 months in prison in November 2014, despite his having taken part in two battles with IS.
The assessment was that the court granted Magamseh leniency due to his individual difficulties and circumstances, in which he spent very little time with IS.
The court appeared to have downplayed the importance of deterring others like Magamseh from joining IS in the future.
In the sentencing decision itself, the court wrote that the social worker who interviewed Magamseh did not see him as dangerous or hard-core ideologically violent as much as he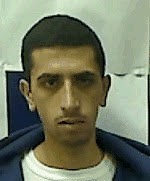 was easily swayed and angry with what he viewed as the Assad regime's killing Sunni civilians.
The decision also said that even if courts should start giving harsher sentences to offenders like Magamseh to try to deter future offenders, that the Supreme Court has ordered any stiffening of sentences to occur gradually, with no sudden jumps.
The implication was that the 6-12 years which the prosecution asked for was too sudden a jump from past sentences for similar crimes.
In April, the same court convicted Magamseh of contact with an enemy agent - Islamic State.
In an unusual procedural situation, Magamseh was previously convicted in late March without fanfare of the minor charges against him for membership in a banned organization, conspiracy to commit a crime and illegally leaving the country.
At his conviction, the three judge panel in particular emphasized the massive dangers that the phenomenon of Israeli Arabs volunteering for Islamic State could have both in terms of being turned into attackers with full access to the country and in providing dangerous intelligence about Israel to the terrorist organization.
Magamseh was arrested in October 2014 for traveling to Syria to join Islamic State, the police and Shin Bet (Israel Security Agency) announced in November.
He left for Turkey on October 5 along with three friends from Yafia, a village adjacent to Nazareth.
He and two of the friends decided to continue to Syria in order to join Islamic State, crossed the border and contacted people from the group, the Shin Bet said.
During his time with Islamic State, Magamseh was given the name Abu Omar al-Falastini.
The three men were then taken to al-Madafa training camp, about 90 minutes away, where Magamseh spent 10 days before sneaking out of the camp without notifying his Islamic State commander.
The training was supposed to consist of 15 days studying Shari'a (Islamic law) mixed with military training and 30 days of harder military training, had Magamseh stayed in the course.
He was arrested upon landing at Ben-Gurion Airport on October 24.
Several Israeli Muslims have been arrested after returning from Syria, where they joined Islamic State or other rebel groups.
Most, like Magamseh, were only in the country for a short time, and did not see combat.