Israelis from the Golan to the Negev may have felt like they were in Europe when they woke up to cold and crisp conditions on Thursday morning. At 6 a.m. the mercury in Jerusalem dipped to -1 degrees Celsius, with Beersheba at 0 degrees and Tel Aviv slightly warmer at 4. In the North, At Kibbutz Kfar Blum in the Upper Galilee it was -2 degrees. Israel Radio reported that overnight on Thursday Mount Hermon experienced a frigid low of minus 10 degrees.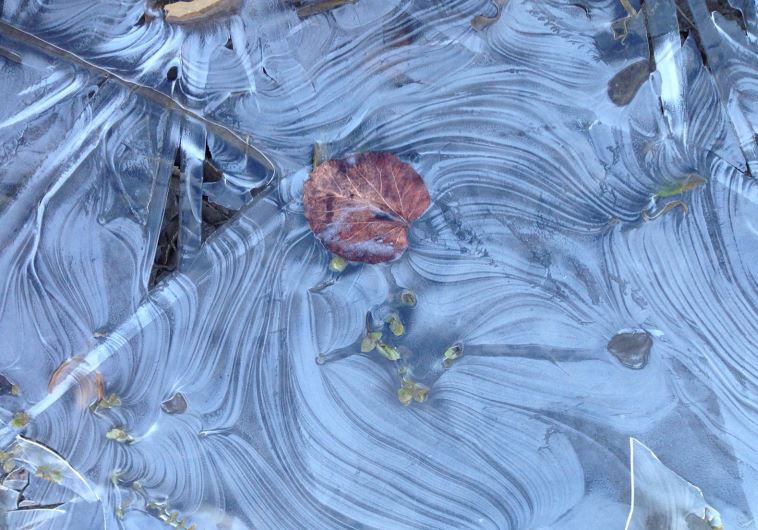 (Photo: Iced over puddle at Ramat Magshimim, Credit: Shuly Ankonina)
The cold weather proved dangerous to two people in Bat Yam who did not have adequate shelter A 50-year-old man was found on the street in the sea side city on Thursday morning and was rushed in serious condition to hospital after suffering from hypothermia. The man, who was thought to be homeless, was found at the corner of Ha'atzmaut and Simha Holtzberg streets in the seaside town. Magen David Adom paramedics, while evacuating the man to Wolfson Medical Center in Holon, were trying to save his life. On Wednesday evening, also in Bay Yam, another man in his eighties was rushed to hospital after he was found in his apartment in serious condition suffering from hypothermia. MDA said on Wednesday that as a result of people staying at home to take shelter from the cold weather, there is a shortage of blood supplies, particularly types O and RH. MDA urges people to come to donation stations and donate through Friday. Additional information can be obtained at (03) 530-0400 or 1-800-400-101.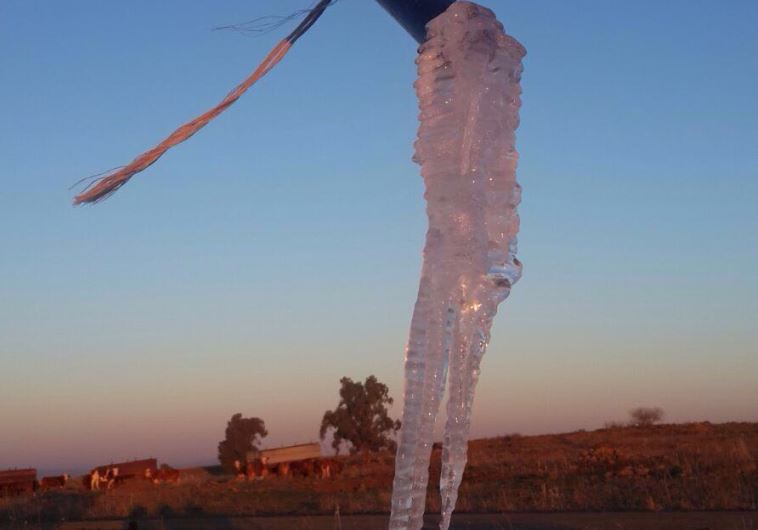 (Photo: Ice at Moshav Yonatan, Credit: Didi) Judy Siegel-Itzkovich contributed to this report.