The Jerusalem Post
asked lawmakers from every party in the Knesset what they're expecting from US President Donald Trump's visit to Israel this week. Later in the week, we will see what they thought about the trip.Here are answers from MKs.•
MK Anat Berko
(Likud – Right): I expect Trump to understand our security challenges in relation to what's happening in the Middle East. Talks with the Palestinian Authority can't stand alone. We need a regional deal, and Palestinian refugees need to be resettled around the region… We need to put an end to the dream of "return."I expect the US Embassy to be moved to Jerusalem. Even the Russians said they'd do it. What's the big deal? Just move it. Jerusalem was never anyone else's capital… It's holy to all three religions, but only Israel can guarantee freedom of worship for all… I expect Trump to recognize that Hamas and Hezbollah are a version of ISIS terrorism and that Hamas and Abbas don't recognize a Jewish state. Any solution must include the recognition of Israel as a Jewish state.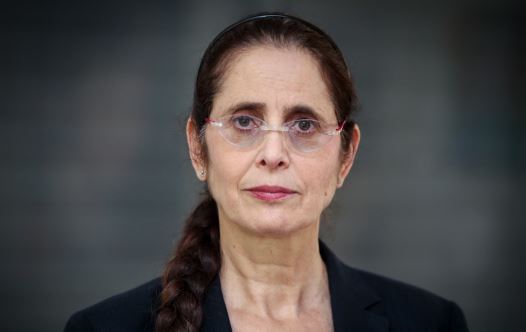 •
MK Ayelet Nahmias- Verbin
(Zionist Union – Left): My expectations are very high, but I think I need to moderate them. This is the opportunity to ignite the unfortunately dying process. I'd like to say the peace process, but I know peace is not around the corner. Any negotiations are good, from my perspective… So I expect quite a bit, but being realistic, I'm not sure we'll see the parties around the table.Rising antisemitism must also be on the table. Sentiment toward the American Jewish community has changed for the worst… Trump hasn't said almost anything about it in America in any of his speeches. I hope he'll do it here… We don't just want a token visit.
Israel prepares for Trump visit (credit: REUTERS)
This should be much more.
•
MK Ahmad Tibi
(Joint List – Arab): I don't expect any dramatic developments and a serious diplomatic process because of this visit, even though it would be correct to describe President Trump as unpredictable.
•
MK Oded Forer
(Yisrael Beytenu – Right): This visit is our opportunity to promote the idea that we cannot start negotiations that will lead to a solution if there is no recognition of the Zionist idea of the State of Israel as the eternal and stable nationstate of the Jewish people. I hope President Trump will demand from [Palestinian Authority President Mahmoud] Abbas that he recognizes Israel as the nationstate of the Jewish people as the basis for all negotiations.•
MK Tamar Zandberg
(Meretz – Far-Left): I was not part of the gleeful cheers when he was elected, and the crying and whining of the Right now is ridiculous in my eyes. Whoever has eyes can see what needs to happen here and what must be done. The individuals who are willing to sacrifice the future of the State of Israel for the future of the settlements instead of the opposite are the far Right, which unfortunately, controls the government. It's amazing how the State of Israel, which, according to what we were always taught, stretches out its hand out for peace, is now afraid of any chance that it'll happen.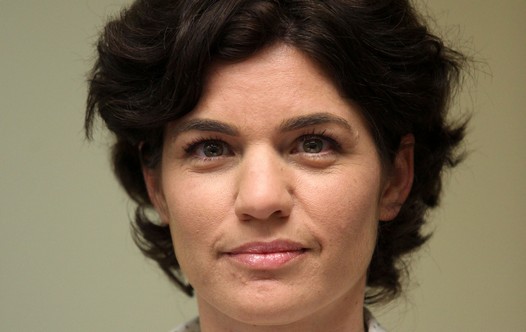 No lawmakers from United Torah Judaism answered by press time.•
MK Yoav Ben-Tzur
(Shas – Sephardic Haredi): I welcome President Trump on his first visit since taking office, and expect that we will all see an improvement in the relations and cooperation between Jerusalem and Washington. At this time, we must all focus on actions and not be influenced by rumors and Internet comments. As such, I expect my friends in the coalition to behave maturely, responsibly and practically, and not try to get headlines that could hurt our relations with the US.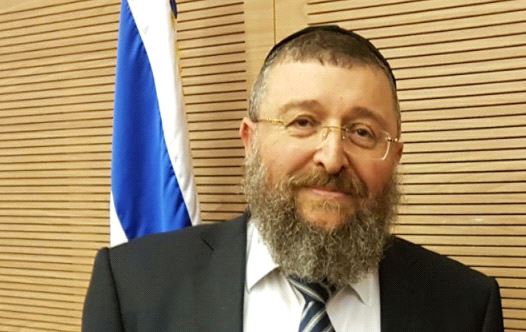 •
MK Yaakov Peri
(Yesh Atid – Center-Left): We must welcome the president of the United States with great respect. I expect that President Trump will bring a regional initiative with him from Saudi Arabia and the rest of the Arab states that will pave the way to renewing negotiations with the Palestinians.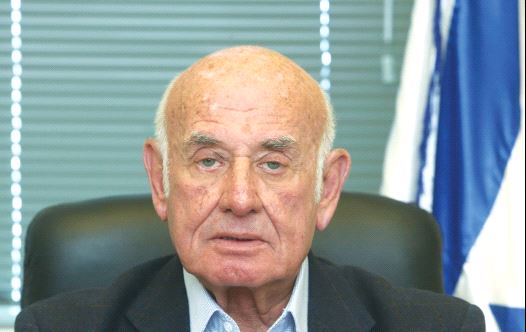 •
MK Rachel Azaria
(Kulanu – Center-Right): We don't have good trade deals with the US, and chambers of commerce in the US have told me they'd like there to be a trade deal with Israel.I don't know if there'll be a response to that during Trump's visit, but that would be good.
•
MK Bezalel Smotrich
(Bayit Yehudi – Far-Right): The amazing thing to me in the latest round of attempting to start negotiations is that I don't hear anyone from the government who thinks anything will come out of it. This applies both to one-on-one conversations and to public statements.It's like they're all playing some game… Every time an American [president] comes and tries his luck, he's not the one who pays the price.If his dreams fail, the citizens of Israel pay the price in their lives. If ministers thought this had a chance to lead to something good, that would be something else – we want to do anything to end the violence – but no one believes the current concept will accomplish anything, so I really don't understand why no one has the courage to say it… Trump isn't moving the embassy, out of concern for the Palestinian response… If they don't recognize Israel's [right to be] in Jerusalem, they don't recognize our history or the right to have a Jewish state… Moving the embassy would send a message to the Arabs that we demand we take that step. If they won't accept the history of the Jewish people and our connection to Israel and the Land of Israel, how can we hold a dialogue?