Prime Minister Benjamin Netanyahu's inner circle of advisers is made up of officials and IDF staff who helped guide him through some of Israel's most challenging times.Diplomatic ties are built on mutual interests, but also on personal relationships and trust. When Netanyahu meets with President Donald Trump in Jerusalem next week, these six officials will be with him in the room:
Ron Dermer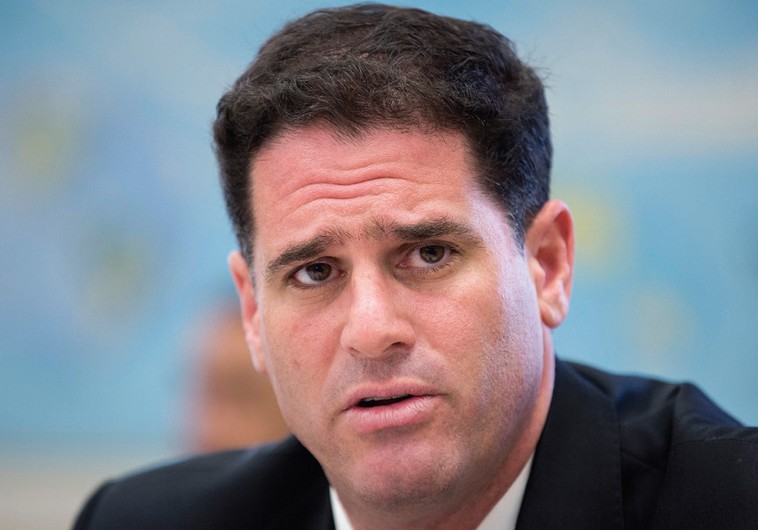 Dermer, one of Netanyahu's closest confidants, has been Israel's envoy in Washington since October 2013. The cabinet recently extended Dermer's term for a fifth year and he is considered particularly close to Trump's son-in-law and close adviser Jared Kushner.Dermer was born and raised in Miami Beach, where his father was the mayor, and has worked for Netanyahu since the mid-2000s, previously serving as his senior foreign policy adviser. He was instrumental in arranging Netanyahu's controversial speech before Congress in 2015 as part of Israel's efforts to torpedo the Iran nuclear deal, championed by former president Barack Obama. Despite signals from the White House that Trump is determined to launch peace talks between Israel and the Palestinians, Dermer recently said there was no daylight between Jerusalem and Washington."For the first time in many years, perhaps even many decades, there is no daylight between our two governments," Dermer told an AIPAC gathering at the end of March.
Eli Groner
Groner serves as the director-general of the Prime Minister's Office and is responsible for the design and implementation of all domestic policy.He works closely with all government agencies and is the prime minister's 'deregulation czar' and the driving force behind a series of economic initiatives, including the recently approved natural gas framework. His role might be best defined as the "Israel's chief operating officer."Groner previously served as economic attaché in Washington and is intimately familiar with all facets of Israel's economic ties with the United States.Born in America and once a consultant at McKinsey & Company, Groner was last week instrumental in thwarting a Foreign Ministry strike that threatened to disrupt Trump's visit to Israel next Monday.
Dr. Jonathan Shachter
Shachter is Netanyahu's senior foreign policy adviser. Born and raised in Chicago, Shachter received his PhD in physics from the University of California, Berkeley, then made aliya and joined the National Security Council. In 2013, he moved to the Prime Minister's Office and became Netanyahu's adviser on Diaspora affairs. After Dermer was appointed ambassador to the US, Shachter replaced him as the prime minister's foreign policy adviser.Shachter regularly participates in cabinet meetings that deal with foreign policy issues. Together with Dermer, he is the prime minister's point man for Israeli-US relations.
Yoav Horowitz
Horowitz serves as Netanyahu's chief of staff and is one of his closest advisers.He regularly sits in on almost all of the prime minister's meetings and is the main point of contact in the Prime Minister's Office for all political- related issues.Before taking up the post last year, Horowitz was the CEO of Avis Israel. He has been a political adviser to Netanyahu for years and ran his primary campaign in 2005. Like Netanyahu, Horowitz also served in the IDF General Staff Reconnaissance Unit – better known as Sayeret Matkal.Netanyahu dispatched Horowitz to Washington in March to participate in talks that Dermer was heading up – with Trump adviser Jason Greenblatt – on parameters of settlement construction that would be deemed acceptable by the White House.While the results of those negotiations have not been publicized, Israel has refrained in recent months from announcing building plans in the West Bank. Just last week, it postponed until after Trump's visit a Civil Administration meeting that was supposed to approve new projects.
Eliezer Toledano
Brig.-Gen. Eliezer Toledano has been Netanyahu's military secretary since 2015.He previously served as commander of the Paratroop Brigade and led that force during Operation Protective Edge in the Gaza Strip in the summer of 2014.As military secretary, Toledano is less involved in formulating policy, playing a bigger role in updating the prime minister on military operations and security-related events. He is also responsible for coordinating between the country's intelligence and security agencies on directives handed down by Netanyahu.
Eitan Ben-David
Eitan Ben-David, former head of the Counter-Terrorism Bureau in the Prime Minister's Office, was made acting head of the National Security Council earlier this year.Ben-David served in the Shin Bet (Israel Security Agency) for nearly 30 years in a variety of senior positions, most recently as deputy head of its Security Division.As head of the National Security Council, Ben-David is responsible for coordinating between Israel and the US National Security Council, which is headed by Gen. H.R. McMaster. Ben-David's predecessor, Yakov Nagel, led the Israeli team that negotiated the 10-year, $38 billion US military aid package signed in the final weeks of Barack Obama's presidency.