Music transcends, uplifts and unifies. This great equalizer, it can increasingly be heard echoing through the desert.The Bedouin-Jewish Coexistence organization A New Dawn in the Negev has launched its newest project, in conjunction with Al Salem Elementary School and the Be'er Sheva Conservatory of Music.This one-of-a-kind music program in Rahat's elementary school bringing music education to approximately 100 pupils kicked off with a music recital on September 9 led by Omer Meir Welber, a distinguished conductor of international standing who has been the music director of the Ra'anana Symphonette Orchestra since 2009.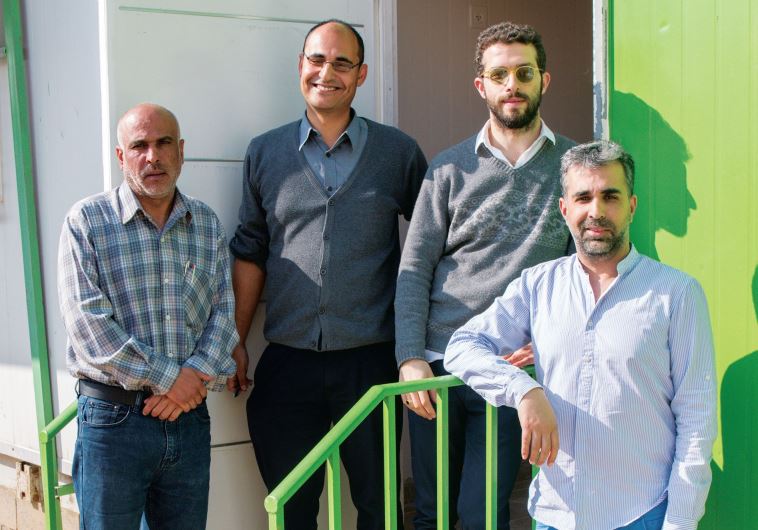 The recital included a speech from Rahat Mayor Talal Alkirnawi, who spoke about his appreciation for the work of A New Dawn in the Negev, which fills a void that the municipality itself isn't able address. He expressed his delight that this initiative will provide a foundation for a future municipality project to build a "Palace of Culture" for Rahat.The Sarab music education program is revolutionary in the Negev Beduin society. "Sarab" in Arabic means oasis, a fertile spot in the desert where water is found. The Sarab program is just that, providing the Beduin young generation with the life-sustaining flow of music.Cooperation between Al-Salem Elementary School and the Beersheba Conservatory of Music underscores the success of the program. Students of both institutions have the opportunity to study and create music together, increasing the possibility that young Sarab participants might go on to study music more seriously in a conservatory environment. This collaborative effort also creates a bridge that brings workers from the conservatory to work in Rahat, and enables future musicians and workers from Rahat go to the conservatory. Essentially, it cultivates mutual learning, exchange and collaborative creative work between both communities."This is the time to bring something new to the young Beduin generation; not just the basic needs, but something more on the local and international levels. This can empower the dream of the students to go farther," says Jamal Alkirnawi, founder and director of A New Dawn in the Negev.Sarab currently focuses only on string instruments, but the plan is to incorporate a greater variety of options in the future, Alkirnawi says."We believe this covers the basic introduction of music education; string instruments are an integral part of Beduin culture and music."Each class is divided into groups of five pupils, who then engage in a private practical lesson. They also have another class in music theory, which is for separate groups of 10. This means that every hour the groups rotate. In this way, they get a well-rounded introduction to all aspects of music education."We spoke about bringing a new learning language to these children, who are already studying both Hebrew and Arabic," says the director of A New Dawn in the Negev. "This new language is music itself; a language that is, as I believe, the new international language. Music not only crosses all frontiers, but it is the element that all cultures share."
Through music the children of Rahat can play a more integral role in the global community, and thus engender the feeling of belonging and being connected to the world around them, Alkirnawi explains. Music helps stimulate their creativity and concentration, and provides an aid that leads to an improvement in their academic standing through an activity that enriches them.MUSIC IS a language that we all understand, says Alkirnawi, and by gaining an education in it, these children, too, can share this treasure with the greater community. The surrounding Beduin region of Rahat has been fully supportive of the Sarab project. "They view it with great appreciation," he says. "They recognize the value and potential of music education to harvest and cherish talent that would otherwise have gone neglected."Looking ahead, project leaders are hopeful that seeds planted by Sarab will yield expanded music education programs in Rahat in the near future, engendering a feeling of inclusion and inspiration for Rahat's new generation.
To learn more about Masa Israel, a joint project of the Government of Israel and the Jewish Agency for Israel: http://www.masaisrael.org/meet_masa_israel/about To learn more about the Sarab program or parent organization A New Dawn in the Negev: www.anewdawninthenegev.org/