The Speed Sisters are four women who defy every stereotype surrounding Palestinian women. In a male-dominated environment, the Middle East's first all-female race car team have proven that they can wear high heels, makeup and nail art, and still compete with men on the speed circuit.Coming from different parts of the Palestinian Territories, each with a different background, the four women have one common dream: to represent Palestine on the Formula One circuit. Betty Saadeh, 34, born in Mexico and now living in Ramallah, is the most ladylike of the Speed Sisters and was inspired to enter the sport by her father and brother, both famous racers from Bethlehem. Marah Zakalkah, 23, from the Jenin refugee camp, learned to love cars by accompanying her driving instructor mother to each of her student's lessons since she was 11. Noor Daoud, 25, born in Texas and now living in Jerusalem, was the first Arab woman to race on the international circuit in Dubai, Japan and Poland. Mona Quraan, 29, from Al-Bireh, was the first and only female racer in the Palestinian Territories prior to 2009.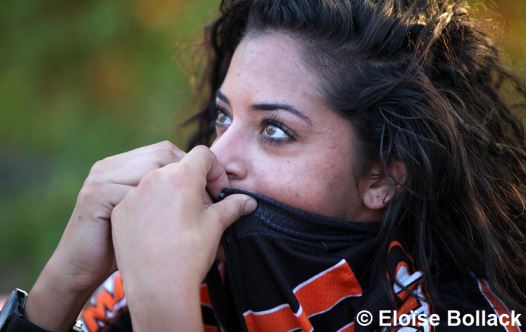 The story of the Speed Sisters started six years ago with the support of the British Consulate in east Jerusalem which donated more than $10,000 in helmets, suits, and training, and paid to fix a BMW car for the newly created team.Released in Doha on October 2014, a feature-length documentary by Amber Fares told the story of the Speed Sisters and played to full houses in several cities in the Palestinian territories, Canada and in London. The women became icons in the Palestinian sporting world, and the success story attracted large media attention. But despite this, the four women are still in need of sponsors to pursue their passion and to reach their dream of racing in Formula One."The documentary helped us by making us more famous worldwide; but we have still not been offered any sponsors yet. Racing is extremely costly (so) we are looking out for funds," Saadeh told The Media Line. The women, like many other racers in the Palestinian territories, cannot afford racing vehicles so they customize standard street cars to optimize them. The interior is stripped down, surplus seats are removed, the engine is souped-up, and the bodywork is imaginatively painted to add to the spectacle. Car racing became an official sport in the West Bank with the organization of the very first races in 2005, and the establishment of the Palestinian Motor Sport and Motorcycle Federation (PMSMF) in 2006. The objective was to provide a safer environment for the dozens of kids who were racing illegally in the streets. Currently, the annual Palestinian championship comprises five or six races usually held in Ramallah, Al-Bireh, Jericho, Bethlehem and Jenin, bringing hundreds of spectators to each event.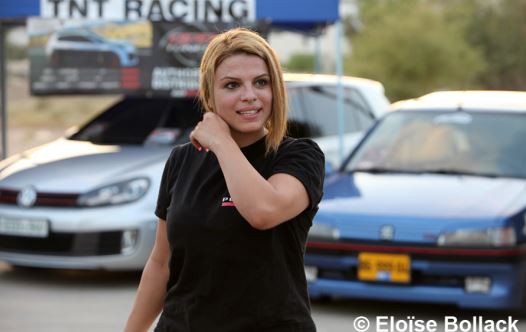 Although presented as a team on the screen, the Speed Sisters actually participate in races individually. Saadeh was previously sponsored by French manufacturer Peugeot but left her contract with aspirations to race in a German car. Quraan has spent most of her racing years behind the wheel of a BMW. Daoud comes from a wealthier family and so has been able to afford a twin turbo BMW. Zakalkah's family devoted their life-savings and postponed the purchase of land to build a home in order to buy a racecar for their daughter. These fast and furious women have always been supported morally and financially by their family. However they went through a long journey to be accepted by their male peers and more generally by their community. "I started racing in 2004, at 15 years-old; I was using my sister's car without asking her permission to go race illegally with the boys in the streets," Quraan told The Media Line. "It took (the boys) more than two years to accept me, they didn't take me seriously (at first)" she admitted, but this did not bother the young racer as she was learning everything she could from the other drivers. "At first, I really had no clue what to do or that you have to optimize the car, I was totally improvising."Zakalkah acknowledged that in order to become a race driver she faced a number of difficulties and frequent rejection from her conservative community in Jenin. "I love my people and I did not want to fight them and their traditions. So I decided to prove to them that racing is my passion and that I am talented," Zakalkah told The Media Line."Without the support of my family, I would have probably given up; there were too many critics from within my community," she concluded. Today, the Speed Sisters are proud of the fact that they have gained the support of most of their community, bringing buses of supporters to each race. "The boys cannot live without me anymore; they call me each time they want to go race," quipped Quraan.Nevertheless, racers in the Palestinian Territories face other challenges, chief among them where to find sufficient track space to train. Due to the political situation, such facilities are in short supply."We used to practice in a parking lot near the Israeli military checkpoint of Ofer, south of Ramallah, that was the only spot we could find," Betty Saadeh said. But this arrangement ended after Saddeh was hit in the back by a tear gas canister during clashes in 2012 between local youths and Israeli soldiers. Such issues are not enough to prevent the Speed Sisters from racing though. "Never mind, we go to the races without training, nothing will make us stop," Saadeh said.None the less, that is not true of all the sisterhood. In 2010, eight women made up the team; but half have subsequently given up on the road after getting married or for other personal reasons. The latest to depart, the team's manager and a former racer herself, left for Jordan after marrying a fellow race driver.The four remaining Speed Sisters are committed to their dreams. Saadeh is a single mother of two; combining family duties, work and her passion. "My daughter is 16, she wants to race. I am glad I can share my passion with her," Saadeh explained. Of the risks she said, "I don't feel scared, I cannot be because I understand the excitement of the adrenaline." The Speed Sisters have inspired a new generation of young Palestinian girls to compete with men. "Frequently, girls contact us; we advise them as much as we can. We do not want them to face the same integration issues we faced," Quraan said. "But the main problems remain the financial support and the need to provide them with a safe environment to practice," Zakalkah added.
For more stories from media line, check out: http://www.themedialine.org/