Rabbi Eliezer Berland was indicted by the Jerusalem District Attorney on Friday morning at the Jerusalem Magistrate's Court for sexual assault.The charges included assault against a minor and using his position as a service and educational worker to assault others.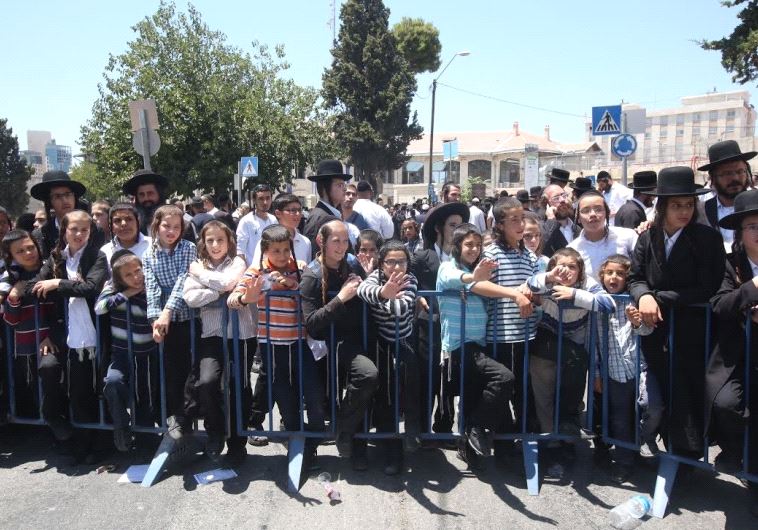 Rabbi Eliezer Berland's followers outside the court (Credit: Marc Israel Sellem)
Berland is the leader of the Shuvu Banim community of the Breslov Hassidic sect. He fled Israel in 2012 after claims of sexual abuse were made against him by several women, including a 15-year-old girl.He had since resided in Miami, Zurich, Morocco and Zimbabwe along with a band of devoted followers.The rabbi was arrested in Amsterdam last year, but escaped before he could be extradited, and made his way back to South Africa, having previously sought shelter there after being expelled from Zimbabwe in 2014.Berland was extradited from South Africa to Israel two weeks ago, and police arrested him upon arrival at Ben-Gurion Airport on suspicion of various sex offenses.
Jeremy Sharon and Ben Hartman contributed to this report.
The charges came after a three-year manhunt for the rabbi.His followers demonstrated outside the courthouse in support of the rabbi.