For those who don't follow Israeli sports closely, Hapoel Beersheba's recent Premier League championship triumph could have seemed like an overnight success.One can hardly blame the country's major news outlets for being tempted to frame Beersheba's accomplishment as a Cinderella story of a peripheral club that rose from the ashes to slay all the giants of the local game on its way to a first championship in 40 years.That makes a great story but could hardly be further from the truth. Beersheba's tremendous achievement was anything but coincidental. It had everything to do with the implementation of a long-term rigorous program rather than a fortunate run of good luck.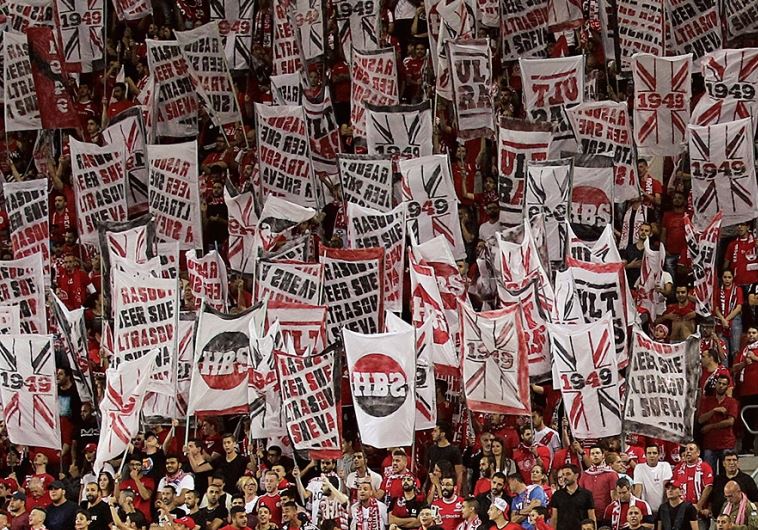 "I hoped we would win the championship sooner, but I'm happy that it finally happened," said Barkat during the team's title celebrations."It happened at the right place and at the right time, and we proved we deserved it. We were laughed at when we first said we wanted to win the championship, but we were not kidding."In 1952, Hapoel Beersheba was told that it could no longer play in the Israeli league due to the city's distance from other centers of population, coupled with the country's poor transport infrastructure.The team has seemingly played with a chip on its shoulder ever since, as if it always has something to prove.The club peaked under the guidance of Amatzia Levkovich in the mid-1970s, winning two straight championships in 1974/75 and 1975/76, while also having one State Cup triumph to its name, from 1997. Most of the team's current fans have been living off the club's glorious past from stories passed down through the generations, after having been given very few reasons to smile over the last two decades.That all changed last month when it seemed like an entire stadium was crying with joy after Beersheba clinched the championship over three-time reigning champion Maccabi Tel Aviv following a 3-1 victory over Bnei Sakhnin at Turner Stadium.Beersheba entered its new home only at the start of the season, leaving the outdated Vasermil Stadium after 56 years. The Turner Stadium, named after former Beersheba mayor Ya'akov Turner, cost over NIS 200 million and can seat just over 16,000 fans. The club sold a record of over 12,000 season tickets in anticipation of the opening of the new stadium, and that number will only increase ahead of next season and the team's participation in the UEFA Champions League qualifiers.Beersheba qualified for European competition on three different occasions in the 1990s, the most memorable of which ended in a 12-0 aggregate defeat to Spanish powerhouse Barcelona in the UEFA Cup in 1995-1996.In 1996-1997, Eli Gutman guided the club to its first State Cup triumph, but everything began to unravel after that. Eli Lahav sold the club to Eli Zino, and the uncertainty off the field had a significant effect on the team's performances on it, with Beersheba being relegated to the National League at the end of 1997/98 after 27 consecutive years in the top-flight.Beersheba returned to the Premier League after three seasons, but it was soon demoted once more and spent much of the first decade of the 21st century in the National League.However, it was during one of Beersheba's stints in the second division that a dramatic turning point in the club's fortunes had finally been reached.The much-maligned Zino relinquished his hold on the club to Barkat, who quickly showed her heart was in the right place and that she had every intention of backing up her words with actions.The wife of Eli Barkat – who made his initial fortune with brother and Jerusalem Mayor Nir as investors in IT security company Check Point – probably didn't know what she was getting herself into in July 2007.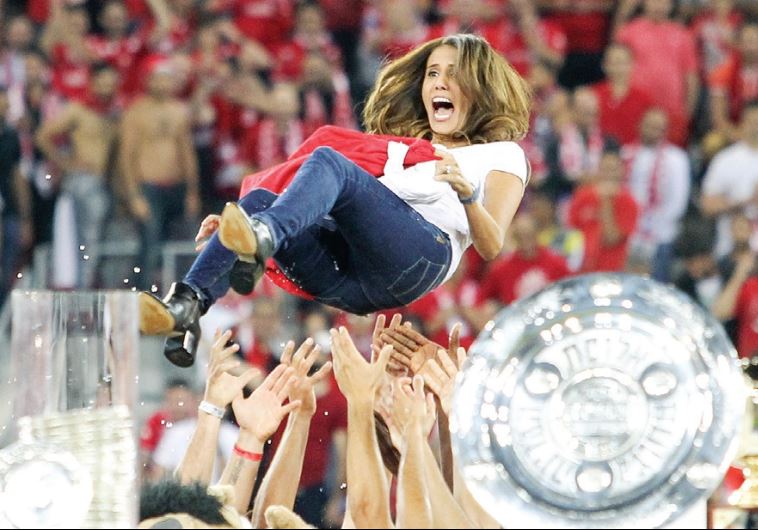 An Ashkelon native and Tel Aviv resident, Barkat had no real previous connection with Beersheba and had few scarce moments of joy in the city during her first eight years as owner. Matters began to head in the right direction in the summer of 2013 when, after six seasons at Genk in Belgium, the then-32-year-old Elyaniv Barda decided to return to his boyhood club after much persuasion by Barkat.Barda, who made 196 appearances across all competitions at Genk, scoring 67 goals – the most ever at the club by a foreign player – began his career at Beersheba in 1998, going on to play for Maccabi Haifa and Hapoel Tel Aviv before moving to Belgium.Barkat handed Barda a lucrative threeyear contract, and his addition broke the glass ceiling for Beersheba, which had struggled to attract big names in previous years.Just a few days after unveiling Barda, Beersheba announced the signing of Israel international Maor Buzaglo, luring him back home from Belgium, and the team has gone from strength to strength ever since.Barkat wasn't afraid to part ways with coach Elisha Levy after three seasons last year, believing the team needed a change to take that extra step forward.Coach Barak Bachar wasn't even born when the club claimed its previous championship. But at the age of 36 he became the youngest coach to guide a team to the local league title in 37 years, with Beersheba going unbeaten over 29 matches at one stage before ultimately edging the previously dominant Maccabi Tel Aviv."I came back to Israel for this moment, and I always believed we could do this," said Barda. "After 40 years, the fans deserve to celebrate this success."With the city of Beersheba experiencing an unprecedented boon and Hapoel Beersheba finally back on top of local soccer, Barkat is hoping to inspire every child in Israel."We came here nine years ago and wanted to build a club that would bring pride to the Negev," she said on stage during the team's celebrations with an estimated 100,000 fans. "But the truth is that for me this championship is only a means to an end. Our true goal is to prove to every child in our amazing country, whether he lives in Dimona, Yeroham, Rahat or Karmiel, that dreams can come true."No one has a monopoly on success – no city, no sector and no religion. All you need is perseverance, faith, will and patience – and then your dreams will really come true."
Over a three-year period, Beersheba went from being an underperforming team playing in a dilapidated stadium with troublesome fans, to being a model club that lives up to the highest expectations, moving into a state-of-the-art stadium last year and with arguably the best supporters in the country.The inspired ownership of Alona Barkat, which began in the summer of 2007, was the guiding hand behind Beersheba's ascent, which in many ways emulated that of the city from which it hails.The city and the club went from being a symbol of a downtrodden and dusty destination that is best avoided to a rising force that can no longer be ignored.