Life Circles is the name of a one-woman exhibition by veteran artist Sara Geiger Ginor that went on view at the Old Jaffa Museum last month and closes on March 5.Geiger Ginor never keeps the proceeds of sales for herself, but gives them to philanthropic causes. Proceeds from her current exhibition will go to Variety, the worldwide organization with a branch in Israel that aids children with disabilities.Geiger Ginor is a well-known figure in Israeli cultural circles. Her admirers often identify with her sometimes larger-than-life photographs and paintings, which depict stormy scenes and provoke questions about mood, life and the subtexts to their titles.
She was assigned to the Givati Infantry Brigade, a rarity in itself because it was not customary at that time to send women to combat units. Her role was educational, but nonetheless she was an exception to the rule.After completing her service in the IDF, she still wanted to do something useful and decided that she would teach new immigrants. The Education Ministry sent her to Be'er Tuviya, where she studied drama, and she was enchanted because there was no such possibility for her in Bnei Brak.One of her acting teachers was Eliahu Goldenberg, the father of late TV personality Dudu Topaz. She met a lot of other famous thespians in the course of her studies, but in the final analysis decided that she didn't want to be an actress. The approval of the audience was fine, but she wanted the applause of her family, and her grandparents were too religious to attend her performances.She had also stopped being religiously observant. In the army she had stopped eating kosher food and observing Shabbat, and nothing happened to her. The sky didn't fall in and life went on as normal. Likewise, there was no religious environment in Be'er Tuviya, and it was all too easy to drop the customs of her childhood.For all that, Geiger Ginor characterizes herself as a traditionalist."Tradition is important," she declares. "I light candles for Shabbat and my husband makes kiddush," she says, but in the next breath admits to being totally secular.After her experience in Be'er Tuviya, Geiger Ginor went to London and the United States to study television, which she knew would sooner or later come to Israel. She had set her mind on being a television director. Experimental broadcasts were already being carried out by Israeli Educational Television.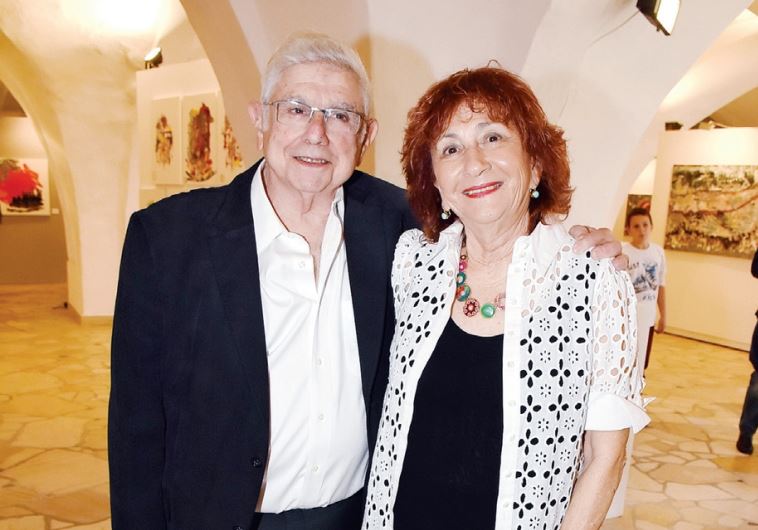 She met her husband in the US, and after returning to Israel as a married woman, she joined the fledgling Channel 1, which was then known as Israel Television, as the first woman director. Television channels today are flooded with female producers, directors, editors and presenters, but back in 1968, women in the industry were few and far between.For 15 years Geiger Ginor directed children's shows, which were intrinsic to the childhood of generations of Israeli children. She subsequently switched to cultural programs, including music festivals.After 30 years as a program director, the ever-energetic Geiger Ginor realized that she had to make a life-changing decision. She had been painting for years, but expressing herself on canvas concurrently with her television career was emotionally draining, and she knew in her heart that she could not continue to pursue both. She had to choose one over the other. Used to change and challenge, she chose art. She had already made a success of one career. The time had come to try to make a success of another.She participated in numerous group exhibitions, and held her first solo exhibition in 2004. She has had five solo exhibitions altogether.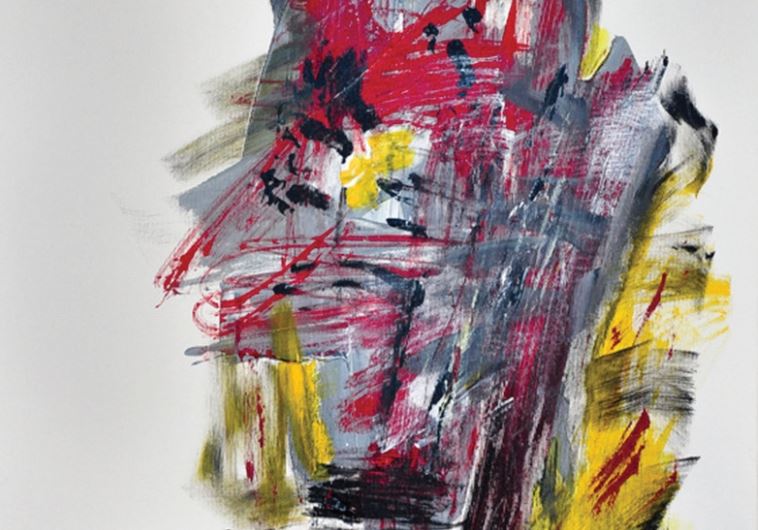 Though aware of changing times and tastes, Geiger Ginor says that there is no real culture of an ongoing nature on television today. There is the occasional special linked to events such as the Rubinstein piano competition, but cultural programs are not part of the regular lineup on public broadcasting or commercial television.When she was in television, she says, she put a great deal of thought into children's programs to make them simultaneously educational and entertaining, and when she switched to cultural programs, she always tried to create something meaningful.Her art is also meaningful, especially the current exhibition which reflects some of the recent turmoil in her life. It is the largest show that she has had to date, and follows an anxious period in which she underwent brain surgery."That's why there's a lot of red, to symbolize blood," she explains. She also moved house and moved her studio as well.While all this took a lot out of her, she found herself once again on a new path, which is more or less the story of her life.
Given her background, the rest of her story is quite remarkable.Born in Bnei Brak and orphaned at a very young age, she was raised by her haredi grandparents.The Bnei Brak of her youth was not like it is today, she tells her Metro interviewer. "It was much more open and tolerant in those days." Even so, Bnei Brak society did not approve of its young women going to the army.The young Sara and two other girls from her class at school believed in the importance of serving the country and joined up.